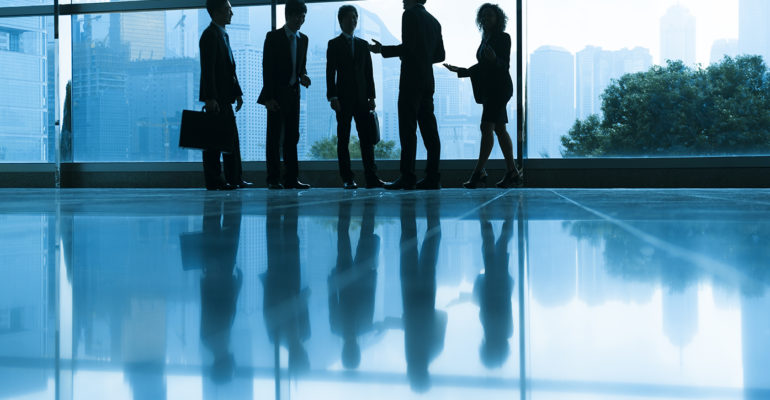 Salesforce automation software (SFA) has been used by organizations for their sales teams to optimize sales strategies by providing powerful automation for streamlining the sales process. It is helpful for the businesses to maximize the workflows which improve the sales process and increases sales conversions, which in turn optimize better customer relations. When the sales agents are offered tools, they can entirely focus on offering their best experience to convert the prospects into clients. These tools that are used by the sales agents are referred to as sales force automation software.
What is Salesforce?
Sales force automation software is also known by another name – customer relationship management software (CRM) which provides the company to track and manage interactions between the sales team and their clients.

By creating a system of records with sales force management software, organizations can manage all their data regarding sales and their customers. This software helps them to make informed decisions regarding the sales process.

Field Force Automation tool makes sure that the interactions between the sales team can be seen by the sales manager, between the sales team, and the top-level management. It integrates different categories and includes software for marketing, finance, sales, and more.
Sales Force Automation Features
Helps in handling large Workloads
Several people think that sales force automation software is specifically designed for large businesses because of its cost, but it is not true. It offers several benefits for small businesses as well. Particularly, small businesses can benefit from SFA because this tool makes it easier for the small teams to handle larger workloads thereby making it easier for them to concentrate on every aspect of sales.
Chatbots are used by sales teams when a prospect comes to the website or to social media to enquire about their services or their product. Currently, it is powered by artificial intelligence which makes them more helpful in clarifying the queries of the clients; chatbots can direct the prospects to an agent for streamlining the sales process. As per statistics, placing a call to a new prospect within the first minute increases the chance of conversion by 391%.
It is important to maintain cordial customer relationships because it saves a lot of money and builds a strong Foundation for repeat customers. The cost of generating leads is higher than maintaining current customers.  Field Assist App comes with automated follow-ups which makes the sales process easy for agents which include setting specific parameters like scheduling an email and the follow-up period.
Some of the major issues that concern SMBs are whether sales force automation software is affordable for their business. Even though the prices are high, several field service software providers are providing pricing plans that can be customized for SMBs, which makes them affordable.
Work Flow is one of the important features of this software. Workflow management and creation are more focused on sales agents and their day to day task, this helps them to view how much sales have been achieved by the sales team. This software helps the sales managers to delegate tasks to the sales agents more effectively and ensure that the work is allotted to the team members.
Sales Force Automation for Small Business
If you want to understand how the sales force automation software can help to improve your business by taking it to the next level, we have given below the three steps SMBs can leverage on sales automation for brand awareness and higher revenues. 
When a prospect enters a sales funnel, it is important to make sure the sales team gets back to them as quickly as possible. One of the fastest ways to accomplish this is by automation.  If the prospects are passed over to the sales team at the right time, and if they act on it faster, potential customers become clients to the company.
Sales funnel is the foundation of your entire sales process; if there is no awareness about it, you cannot generate more leads and the company does not generate any sales; it runs the risk of losing its prospects. 27% of the leads from the sales funnel are converted to potential customers and 44% of the leads goes beyond the first follow up. Using the sales employee tracking app, you can track leads when they enter the sales funnel and the customers can be sorted out as per the requirements. 
Improved Customer Relations
Customer support plays a very important factor in making purchase decisions; sometimes clients proceed with an agreement with your company because of efficient relationship management, otherwise, they move to your competitor if there is no remarkable customer support.
Advantages of SFA
SFA is a good software for small businesses for managing their existing customers.

Using SFA tools makes the job easier for Small businesses to find new customers.

The small businesses can manage sales and customer support with SFA without any hindrance.

If you are using SFA, you don't need to install any additional software; cloud access enables the user to access real-time customer data.

Organizations can track their employee's sales activities easily like calls made, emails sent, and tasks completed. 
Final Thoughts
Through the Field Service Management Software, whether if you are a small or a large business, it can offer better customer relationship management and provides vital account details that can be accessed immediately. In the present scenario, Sales force automation has become one of the biggest tools that small businesses should add to their business. SFA will add value to the business if it is added to their marketing mix to increase sales. These tools help to achieve your business goals and improve your sales team's targets.