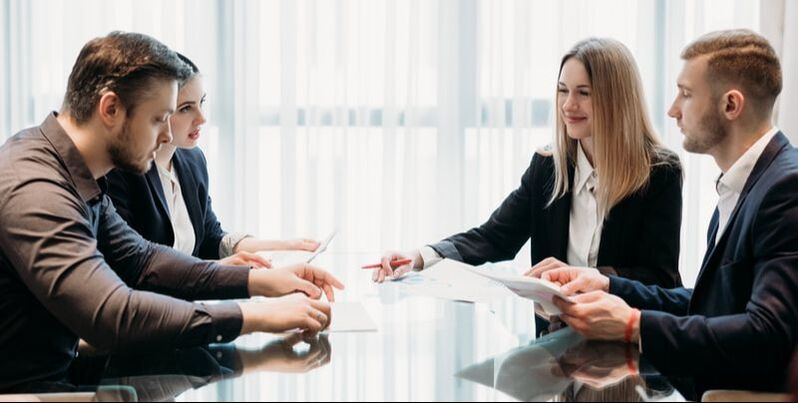 Sales force automation is the way forward. Businesses are taking advantage of the sales force tracker apps and were able to see viable results while streamlining their sales crew. Much has been spoken about the various benefits of implementing one such into the business, and it comes with no surprise that businesses are trying to jump on them at the first opportunity. A majority of the businesses that have implemented a sales force tracker app have cited its success during the pandemic whilst working remotely. With that said, many anew to the revolution may be wondering what exactly is a Field Force Automation Solution and why would a business need it. 
WHAT IS A SALES FORCE TRACKER APP AND WHY WOULD YOU NEED IT?
If you are hearing a lot about the sales force tracker app and are yet to know what it does, here is a quick brief about them. A sales force tracker app provides accurate and in-depth information on the team's performance, overall well-being and productivity, efficiency, effectiveness, and value. The app is your one-stop solution for your Field Sales Reporting needs.
But hey, there are so many sales force tracker apps in the market. How would one be able to choose the best out of the lot? This would be the first question that lingers in the minds of anyone who would want to implement sales force automation. Leaving aside the service and the brand, here are the key features that you should consider in your sales force tracker!
CUSTOMER ARCHIVES
One of the prime benefits of sales force automation is its potential to keep track of all customer data. Data as simple as customer contact information to the complete history of the customer right from the first moment of meet up to date is all made available under a single tab. Invoices raised to, Bills paid by, quantity sold to, sales personnel tagged in, queries raised and attended to can all be streamlined and kept safe for all customers served to date through the Field Service Software. This would help the management understand customers better and help identify bottlenecks and address any discrepancies efficiently.
SCHEDULING
Scheduling everyday tasks and customers intel to the sales crew is of utmost importance. With that said, field sales tracking is a hugely time-consuming task especially when it comes to handling a huge team with a large dossier of clientele to serve to. Field force automation helps cut down the complexity of such a task with one-click solutions. The sales force tracker app helps to manage the team better through automating the scheduling of tasks, customers, objectives to the entire sales crew without having to break a sweat. Automated scheduling at times does it for you.
For instance, A requirement raised by an existing customer Liam would be automatically assigned to John who has been handling the client from Day 01 based on the data collected in the sales force Tracker App. 
AUTOMATED FIELD SALES TRACKING
It is often believed that an efficient sales team spends predominant of its time on the field. Considering the aforementioned belief, it would be quite a contradiction if they were to spend time in briefing rooms for task meets, objective allocations, client intel, reports, etc. This is where sales force automation keeps the "Sales belief" in check. One of the salient features of the Field Staff Tracking Software India (from the perspective of the sales crew) is to update and check on his field sales reporting in real-time. For instance: Tom, a Sales Rep would be able to update his meeting with Mr.Ferguson, the client, add details and required reports as necessary right outside from the customer's location and his reporting manager would be able to keep track of it in real-time!
 ONE-STOP DESTINATION FOR REPORTS
Meanwhile, on the other hand, the management would be able to keep track of all the field sales reporting of their sales crew through sales force automation. The people on the higher levels of hierarchy would have a clear understanding of the key contributors, the sales revenue generated, the productivity, and the efficiency down to every single individual in the team. Tracking such progressions in the team could be a key indicator to expand, or cut short the crew as and when required. The sales force tracker app also helps cut down attrition while identifying key players in the crew, allowing the management to incentivize them. A happy employee is an efficient employee after all!
PRIVACY
It may not sound like a beneficial feature in your sales force automation plans, but privacy is as important as any of the aforementioned. Any sales force tracking app should provide rights to privacy to and for any business registered for it. The data and information collected by these apps are highly confidential and sensitive to the core of any business. Any breach in such matters would not only result in a compromise of data but could be fatal for the operation and functionality of the business. As mentioned earlier, this might not have anything to do with the progression and evolution of your business, but is an important feature to look into while! 
Hope that helped you with what you were searching for. There are many more features that would define a complete sales force tracking app. Such applications from different vendors have additional sets of features that may differ from one another but these are the major few essentials that you would need to look for in one. Sales force automation has been touted to be the next step in the evolution of businesses and if you already are sharing the same thought, visit us at happisales – your one stop destination for all your sales force automation needs. Drop us an inquiry and we would be happy to show you a demo which could potentially be what you were looking for in the market.