Field Force Automation Platform to perform Sales, Collection, Order Management, and Service.
Get 14 days free trial. No Credit Card Required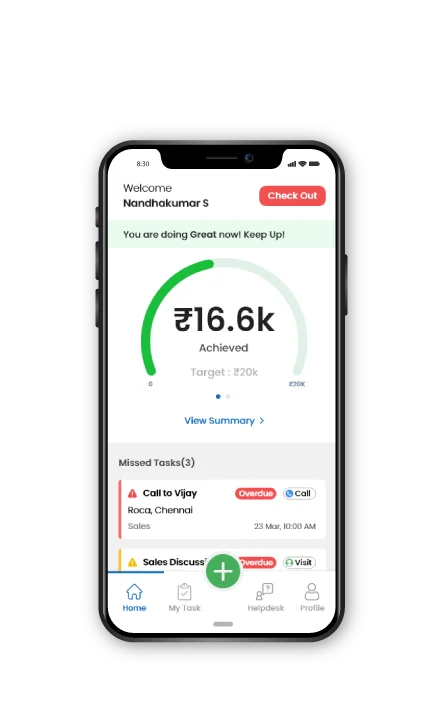 Get a glimpse of what happisales brings to you!
Designed with care to help your field executives to work on what they set out to do for the day!
Make the most of your field force efforts
Log your customer touchpoints effortlessly.
Be it sales, collection, order, or service, Happisales lets your field executives log data effortlessly. Our software is designed to guarantee ease of use: it not only simplifies tasks for your field force but also paves way for swift communication.
Track the journey of all your field executives in real-time     

Avail push notifications based on activities and tasks performed in the field 

Use the tool without internet access

Gain better customer insights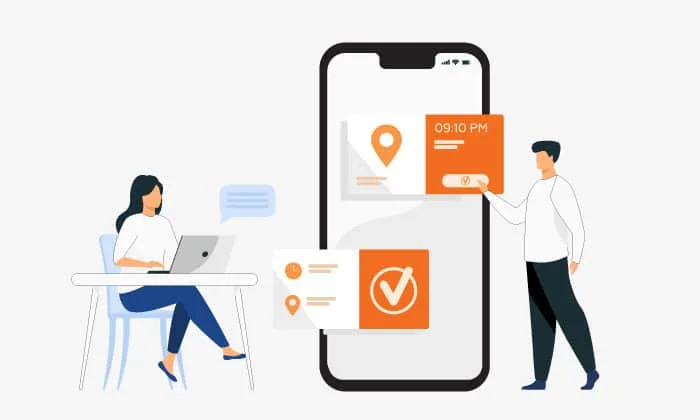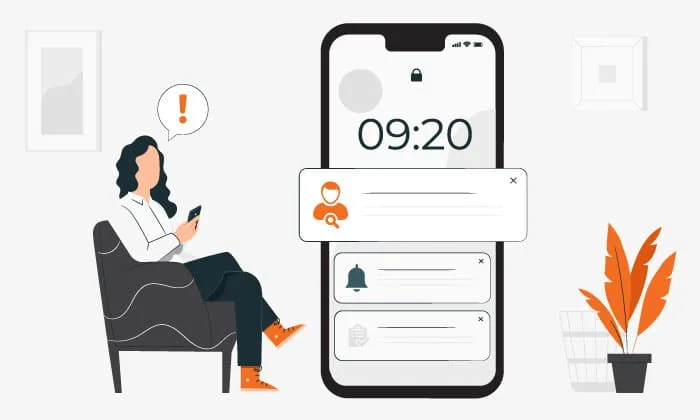 Engage your customers proactively
Don't miss out on appointments. Reach, engage and achieve more!
Set visit/call tasks for yourself and your peers automatically and sync them in your work calendar using our field force software. Happisales incorporates a wide range of features to help field executives reach their customers effectively and push themselves to achieve more.
Get timely reminders and notifications

Send customized notifications to your customers

Auto plan the best travel route based on the location of meetings

Leverage actionable insights and customer history data to better plan your approach
Create a pleasant, and uplifting work culture 🙂
Motivate your team constantly, and keep up the spirits of your field executives
Happisales appreciates the work done by the field executives by acknowledging their personal achievements and notifying their respective team lead. Our software improves visibility for the field force which in turn helps them learn and perform better.
Recognize, and celebrate individual achievements

Set incentives 

Let individuals know where they stand in the team based on targets

Offer personalized reports, and feedback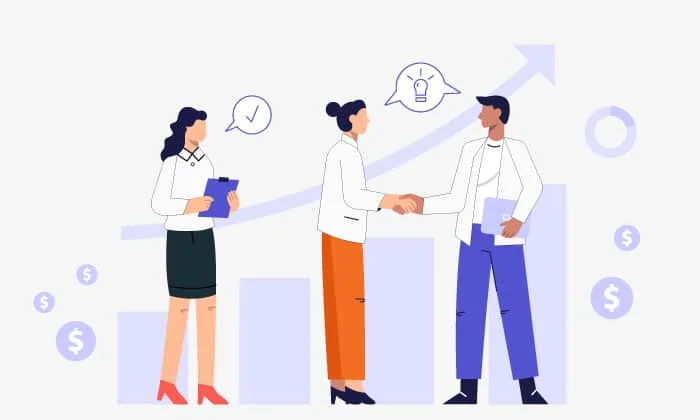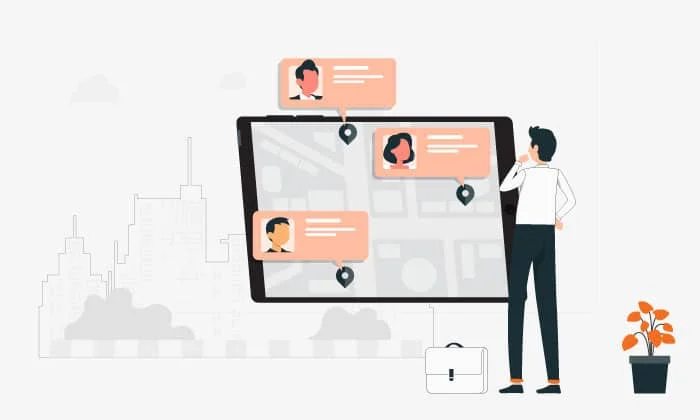 Measure and track team progress
Progress tracking helps build better relationships and increases productivity!
We assess 15 parameters relevant to your field executives and monitor their individual as well as their team's progress based on those parameters. Understanding the capabilities of each and every field executive helps in bringing out the best in them.
Set clear targets for the field executives and track them easily

Get progress reports of Individuals and Team

Get customizable reports on customers

Leverage ML-based suggestions to enhance performance
Learn more about Happisales's unique features.
Happisales is a fully packed field sales tool!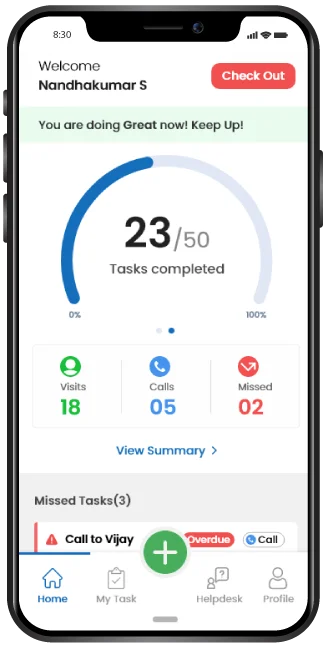 Our Field Force Engagement Platform Helps Your Organization improve Visibility and Productivity of your sales team.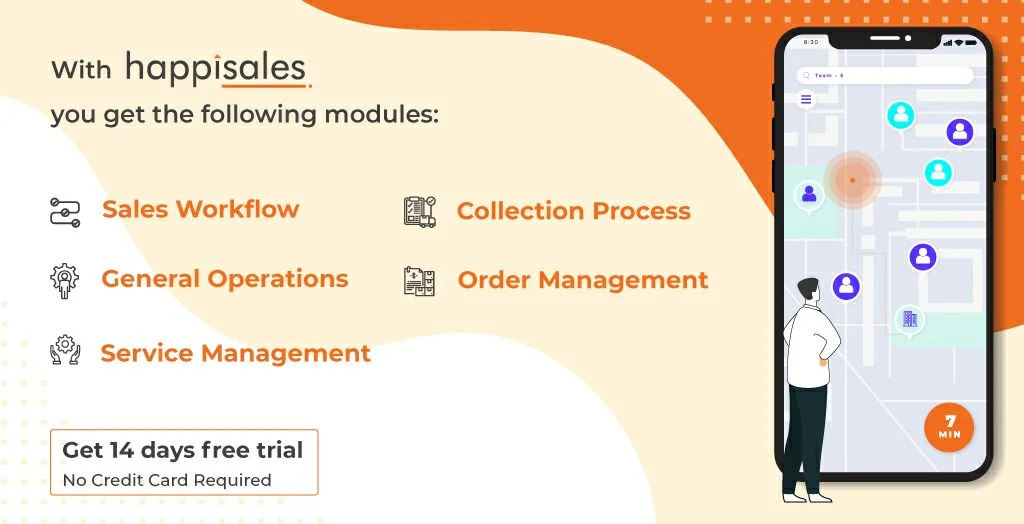 Frequently asked questions
We now have an FAQ list that we hope will help you answer some of the more common ones.
1. Is it possible to customize happisales?
happisales is a standardized cloud-based platform that keeps track of all field sales. But, organizations can tailor it to suit their needs by designing their own dynamic forms.
2. How to access happisales?
Sales managers, heads, and admin can use our sales software on the web and on the go using our GPS mobile sales application.
3. Do you provide a free trial?
Of course, we do! Each organization and every new user is entitled to a free, one-month trial. 
4. Can others see my company data?
Secure data and privacy are of utmost importance to us. This means no other organization can access your data. Neither can we.
5. How soon can I start using happisales?
Our organization setup software can be used in just a few hours after you have signed up for a free trial.
6. Do you provide training to our sales & IT teams?
We are happy to provide "How to Use" training for your sales & IT teams.
7. Whom should I reach out to in case of any issues?
A dedicated support team is available to help you through any issues you may encounter. When signing up we provide you with the contact information of the support manager to help you.
8. What industries do happisales support?
This field staff tracking app is an end-to-end solution for field sales teams across all industries. Nonetheless, it is best suited to companies in the manufacturing, retail, and finance sectors.