Payment Collection
Happisales simplifies the end-to-end activities of payment collection executives, enabling them to collect customer receivables efficiently through a streamlined workflow. By reducing their administrative burden, it enhances their productivity.
User-friendly interface

Real-time payment tracking

Automated payment reminders

Customizable payment schedules
Why use our Payment Collection App
Happisales payment collection software is an efficient solution for businesses looking to streamline their payment collection process. It simplifies the end-to-end activities of payment collection executives, reducing their administrative burden and improving their productivity. With its simple workflow, the software enables easy collection of customer receivables.

By using Happisales, businesses can save time, improve cash flow, and enhance customer satisfaction. It is an ideal choice for organizations looking to optimize their payment collection process and improve overall efficiency. Happisales uses advanced encryption and security protocols to protect sensitive payment information, ensuring that businesses and their customers can conduct transactions with confidence.

Insightful Company Collection Dashboard
Gain valuable insights and streamline your company's collection processes with our Insightful Collection Dashboard. This powerful tool provides a comprehensive overview of your collection activities, enabling you to make data-driven decisions and optimize your financial performance.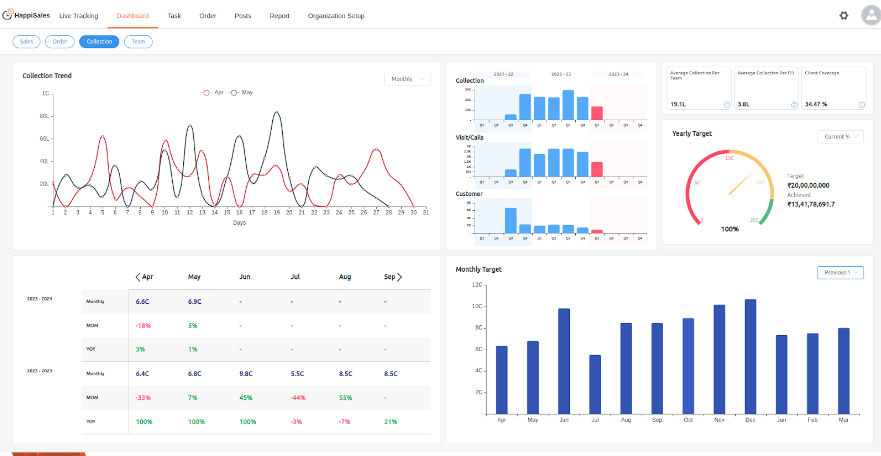 Individual Collection Insights
Unlock valuable insights into individual collection performance with Individual Collection Insights. Happisales  provides a comprehensive analysis of the revenue generation and collection efforts of each team member, enabling you to gain a deeper understanding of their contribution to your financial success.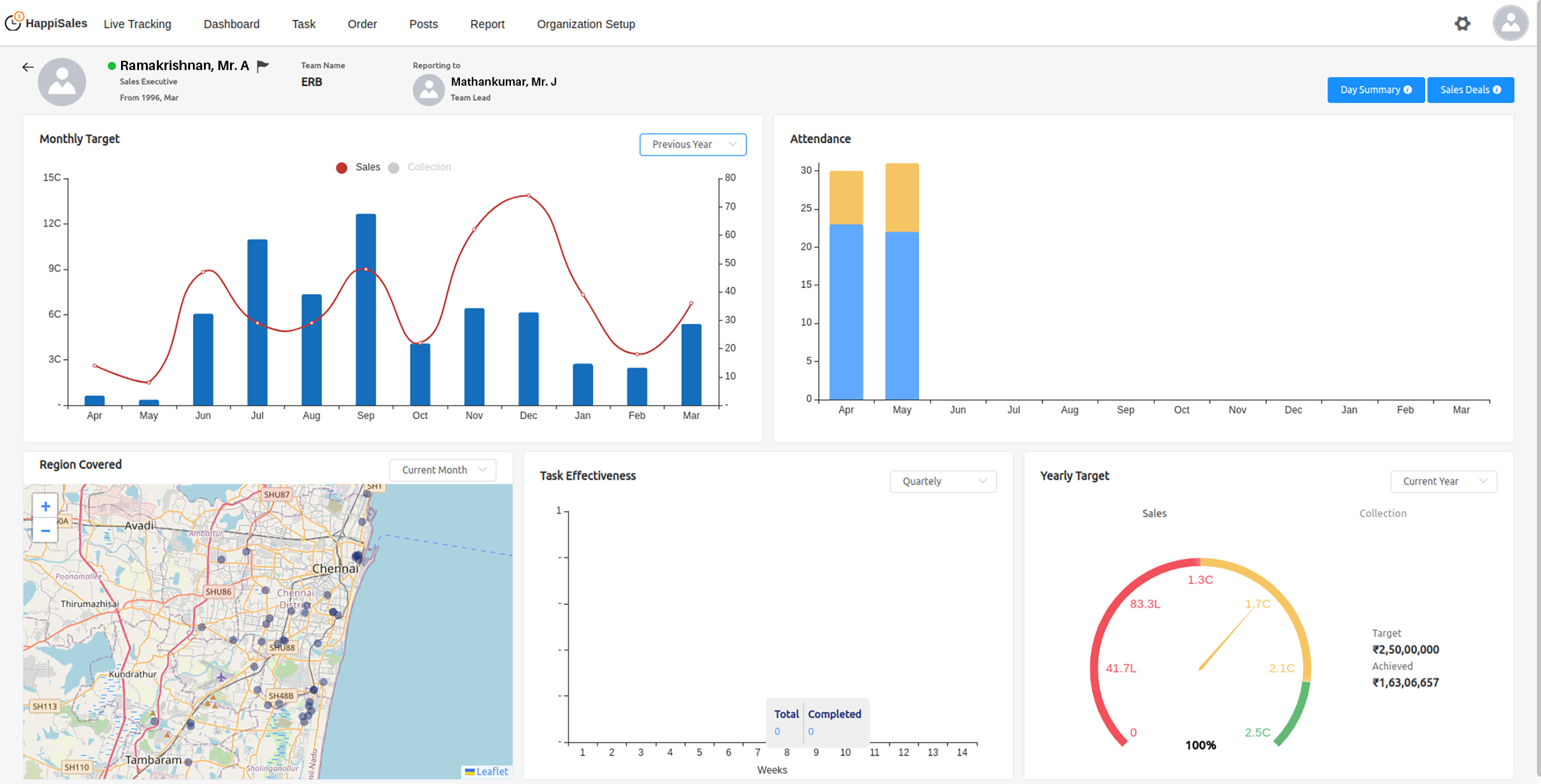 Interested? Try it free for 14 days!
Happisales is an end to end field sales automation software.