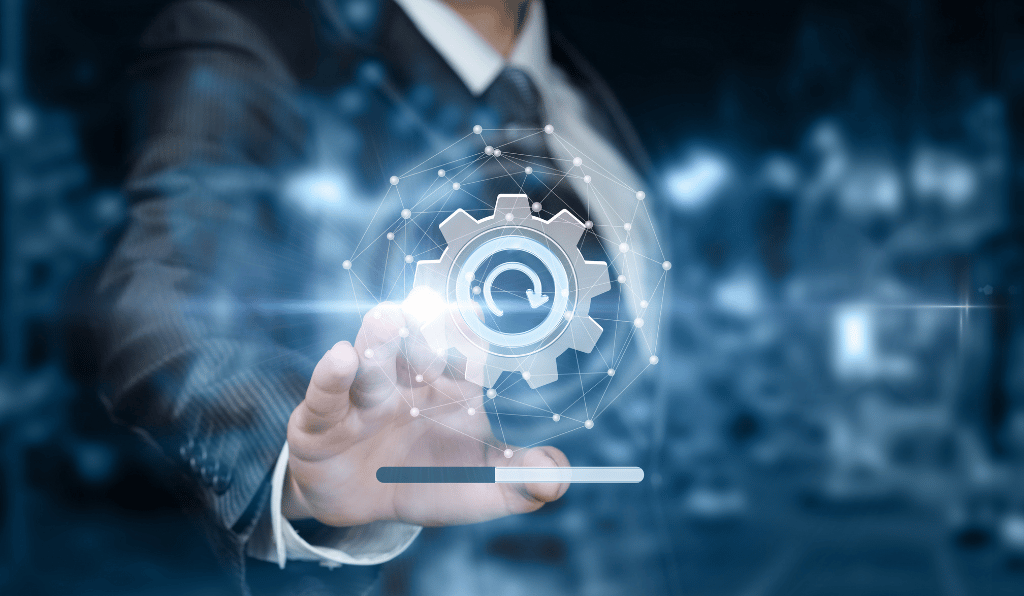 Of the many factors that contribute to a company's growth, the role of sales is critical. Every year the sales team has to rethink their strategy and approach to align with the growing customer expectations and behavior changes.
The evolution of the sales team is vital for the success of any organization. If you have taken the list of successful companies, you can confidently say that sales-enabled organizations have outsmarted others staggeringly.
And this creates the need for sales teams to recreate their strategies often to meet customer expectations.
This post will lighten the evolution of sales strategies over the years. If your company focuses on recreating the sales strategy and practice for the next two years, and your business involves field sales, this post is for you. 
I have shared seven futuristic strategies to help your business accelerate sales and growth.
Build relationships with customers 
Personalize
Enable and empower sales 
Make data-driven decisions
Collaborate to access data better 
Leverage technology advancements 
invest in the right technology/software
Let's deep dive into the discussion below. Let's get started.
7 Step strategy for your sales team to improve productivity and business growth
Step #1 – Build relationships with customers
Your customers' trust in your business is vital for your business growth. It doesn't matter what kind of product you develop or deliver; you're gone if you don't build relationships with customers. It depends on the sales team facing the customers on a day-to-day basis.
Give the salespeople the resources they need to serve customers better. Help them better understand customers to communicate and convince customers. Delivering a seamless customer experience is possible only when you have a fantastic rapport with your customers.
Step #2 – Personalize as much as you can
Today's customers prefer individualization, and you can't win the game if you're going the same service or products as others. Studying every customer and their behaviors to personalize products/offers/services based on their unique needs is essential. Ensure you have the correct data to create individual offers for your customers to earn their trust.
Step #3 – Enable and empower sales
It is one of the most overlooked steps in the sales department. Due to budget limitations, most companies don't empower and enable sales with the latest tools, technologies, and software. The skill and technology gap among the salespeople leads to substandard customer service and communication. Training and educating the sales team with the most recent technologies and tools will help the team improve their operations and the customer experience.
Step #4 – Make data-driven decisions
The companies that don't give importance to sales data can't survive long. If the team doesn't know about the process, progress, and target, it is hard for the sales team to improve their operations and bring revenue to the company.
Even customer data and feedback matters much to make quick and better decisions. To make data-driven decisions, the team must leverage technology and tools.
Step #5 – Leverage technology advancements
There is a rapid growth in the technology evolution, and companies that have utilized them are seeing better outcomes. If you underestimate the power of technology owing to budget limitations, it is hard for any company to serve customers better.
Every technology upgrade to the sales process matters and could significantly transform the overall sales process and cycles leading to fantastic customer service. 
Step #6 – Collaborate and share data efficiently within and outside sales
New technology and software can help businesses to share data effectively with others without any hardship. With data deciding the success and failure of sales departments and businesses, companies don't have any other option than updating to new technologies and tools.
The empowered employees using the upgraded systems can collaborate with managers and peers and share data efficiently.
Step #7 – Invest in the right technology and software
There are a wide array of benefits for companies leveraging technology/software. Technology investments mean a lot for a business, especially for the sales department. An upgraded system or solution can improve the sales process significantly.
Collaboration, data sharing, and decision-making won't be complex for the sales team and helps them deliver better service to customers.
Not every company can focus on strategies to improve the sales process. With internal teams concentrating on the core activities, it is hard for them to focus on the new advancements outside.
The best way to beat this challenge is by investing in best-in-class sales tracking software. 
Specialized field sales software development companies offer services to serve customers with unique needs. But, the real challenge lies in identifying the best one that fits your purpose and bill.
How to find the reliable field sales software for your unique needs
Partnering with reliable sales software development companies can simplify the process and performance of your team. Best companies that develop software have profound experience and in-depth expertise in understanding sales operations. Their products are tech-rich, and their support will be robust.
To invest in the right mobile sales app, you have to perform much research. Review the details like customer testimonials, product features, benefits, reliability, and cost-effectiveness before finalizing one. 
Reputed companies can also help you with the defined sales strategy and advancement tips. This frees the sales team to focus on the current projects they are tied to.
Take the next step
So, if you've realized the significance of investing in tools, technology, or software for your business, the next step should be to look for vendors offering the solutions. If budget is a challenge, remember that you can either invest once or monthly for the field service software. And, it won't be massive. 
And, data being key to the success of every company, it is a must for businesses to invest in the right technology, tools, or software to leverage accurate data for making informed decisions.
You need expert opinions and recommendations if you're new to the market and looking for software that can transform your sales process and customer service.
Don't worry. We can help as we have helped many companies with our sales strategies and software.
Still not convinced? Try our software now; we bet you'd love it.