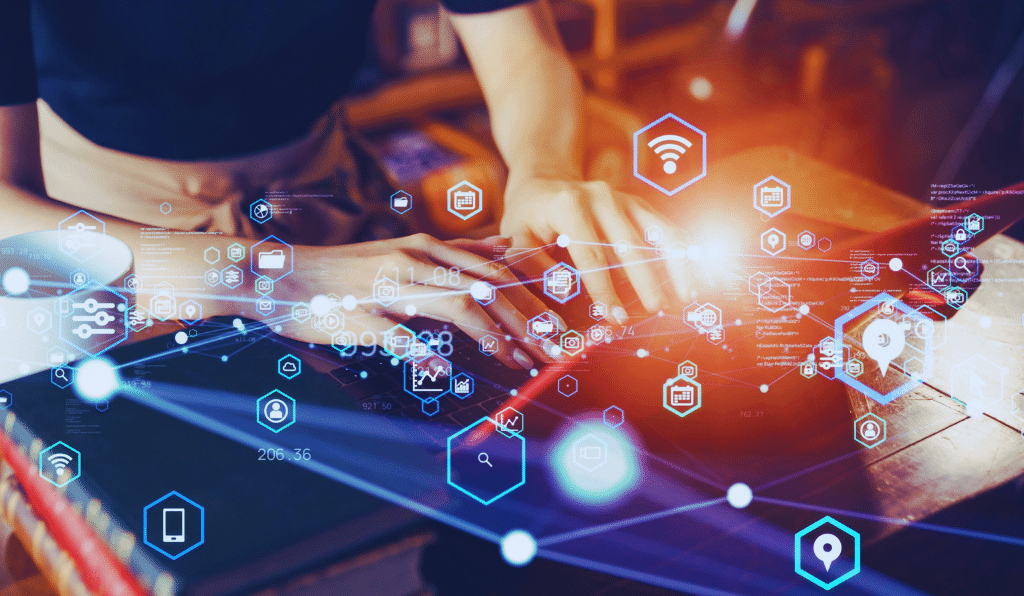 It's never been more crucial to make the most of face-to-face moments worldwide when in-person discussions are supplanted by Skype meetings, e-mails & instant messaging conversations. A clever annual sales launch meeting has become a reliable way to create energy.
Let's discuss the importance of a sales kickoff discussion, how to narrow down the priorities that lead to company goals & the parts that produce a robust sales kickoff discussion with the best methods from renowned firms.
What's a sales kickoff?
A sales kickoff discussion aims to gather your complete sales team, share best practices, product updates, and new sales methods, and re-energize everyone to hit the streets and bring in new business.
For most field force managers, it's a significant expenditure regarding travel and production costs and lost opportunities. In addition, taking your sales crew out of the picture for a full day or two might be difficult to sell at any organisation.
On the other hand, a sales kickoff meeting should leave your reps feeling motivated, confident, respected, and more prepared to interact with leads and close sales if done correctly.
Key advantages of a having a solid sales kickoff plan:
Sales kickoff events are crucial in getting your year off to a good start. They keep your team and stakeholders updated and engaged on your year's goals and objectives and help grow and enhance a sales team's vision and leadership.
It is why sales launch events are so important: they give the team motivation and a surge, putting them on the right course for the rest of the year. So, what are the benefits of a well-planned sales kickoff plan?
Creating Friendly Relationships & Trust
Face-to-face interactions provide a one-of-a-kind chance to connect & form personal bonds. When teams are anchored on solid, productive relationships, they can be 10 times highly productive for the entire year.
Furthermore, spending time with teammates and interacting with them fosters trust & emotions, laying the framework for joint ventures.
Energised Team
A successful & interesting meeting always got a steady flow of energy. A captivating speaker, an awards ceremony, or a little pause to create a positive vibe are amazing techniques to refresh your group.
Focus Throughout the Year
Online meetings are used for multitasking & distraction. If you bring them face-to-face, you are more inclined to capture and hold your team's focus throughout your plan. When people gather for the sales kickoff discussion, it's also a wonderful opportunity to educate and train your team on the business.
4 tips for creating a killer sales kickoff:
Sales kickoffs can raise morale, establish team trust and rapport, and guarantee that everyone in the company works on the year's goals and objectives. Here are our four particular kickoff planning suggestions!
Kickstart with your plans
Your sales team must be organised with your firm's broader goals to meet your revenue targets. Your sales team's efforts must be in line with the company's objectives to be effective.
Your sales kickoff meeting is a one-of-a-kind opportunity to interact with those higher-level goals or strategies that aren't making it down to leadership and use mobile sales app to expedite such.
This open & deliberate talk about your company's strategies and objectives can help your staff understand the vision & can be a great motivator. Use this opportunity to incorporate your company's story into the one told at your kickoff.
Make it engaging
Choosing a topic for your sales kickoff will help define the event's mood and purpose. So, why do you need to pick a theme for the sales kickoff? First, if all of your content revolves around a single theme, it will be more interesting and memorable.
Second, it increases the level of amusement. You can include jokes, slideshows, skits, mini-contests, and more with a theme.
Finally, a theme helps you stay on target. When kickoffs are all over, reps forget what they've heard, and the information has no enduring significance. So, give your kickoff a theme to make it more successful.
Involve the right people
According to research, group members can stay engaged when they get any idea in the process. Polling the team well before the meeting is a smart approach to involve them in the planning. Of course, it's critical to include their input and add policy goals depending on their suggestions.
Delegating some instructions & tasks to your group can help in management & scheduling is another way to involve your team. At the same time, you can use a sales force tracker to monitor their activities.
Make use of advanced technology
Everyone nowadays is glued to their phones. Therefore, look for methods to integrate tech concepts into your meeting when preparing it. For example, incorporate a streaming poll system to reach your customers during your online sessions, create an easy app to manage the entire schedule & sign up for group discussions.
You can also organise a virtual event! Using technology, irrespective of whatever option you choose, you need a simple method to turn your resources interest and informed while organising the event.
Final Words:
Your sales launch meeting can be an amazing way to get your team together, agree on a strategy, build excitement, and encourage collaboration in the months ahead. Building camaraderie in today's extremely competitive industry is more crucial than ever.Get benefit of this great opportunity to get your team on the same page, whether you can schedule an in-person event or host one using a field assist app like Happisales. Companies that invest in their employees are the most successful. One method to show your team that they have your complete support is to host a creative sales kickoff event.