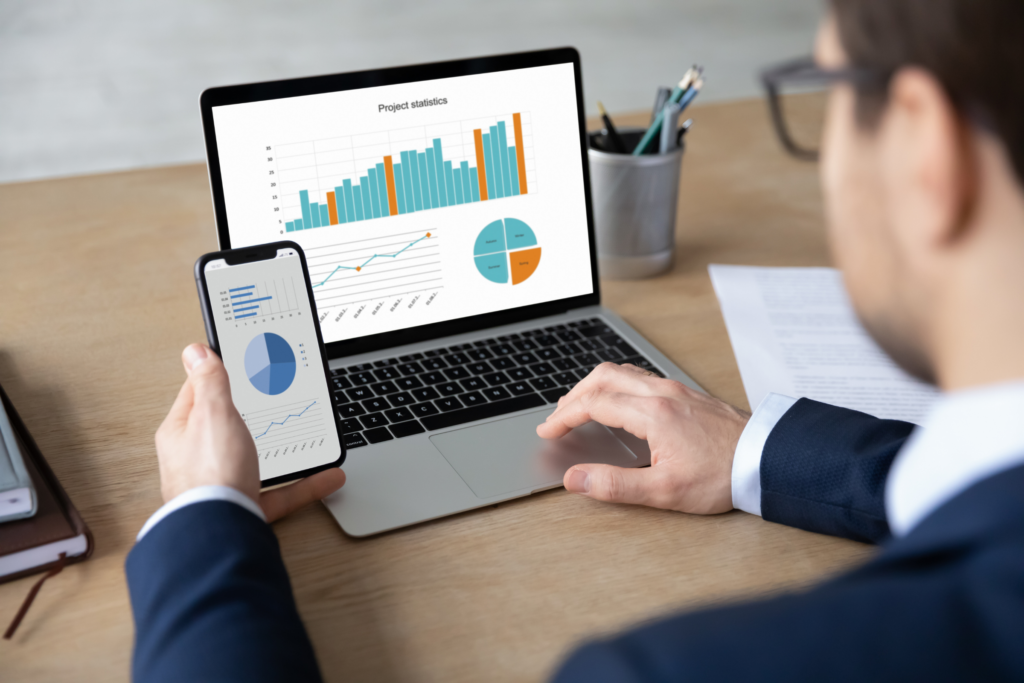 Without a doubt, sales management is one of the most difficult business domains to master and implement. However, your sales staff will be inspired and motivated if you have a robust sales management system.
The top field force managers can comprehend the most up-to-date sales strategies and apply their best practices to help their staff close more transactions and increase sales revenue.
It is sometimes harder to manage sales than make a sale on the field. You must, after all, manage your employees, customers, and processes. The stakes are high. However, the results are satisfying because you can watch your company expand rapidly.
Therefore, to ace those sales, here's a coherent explanation of sales management.
What Is Sales Management?
The practice of planning, managing, and managing the salesforce to achieve company objectives is known as sales management. It entails putting together a team, allowing the sales team, and inspiring team members to accomplish their responsibilities well.
While the specific definition of sales management varies by organization, the following duties frequently come under the sales management umbrella:
Hiring and training new personnel: You can't manage a sales force if there isn't one to manage. Development agents, salespeople, business development managers, and other employees work in sales teams. Sales managers are in charge of hiring and training these sales representatives.
Setting sales targets and limits: The sales manager is in charge of establishing the sales targets that the sales staff aims to meet. These quotas must make sense to each team member and find the right balance between challenging and achievable.
Controlling and adjusting the sales process: Sales managers must also decide on the sales processes that the sales force will follow. Again, these protocols must be well-planned and empirical support to guide the team in the proper route.
Motivating co-workers: Sales may be a demanding profession. As a result, Field Sales teams require the correct kind and motivation to succeed. As a result, effective sales management must determine what works and what doesn't.
Preparing sales reports: Sales teams must employ a varied, precise range of data to drive their decision-making and attain results. As a result, sales managers must be able to compile reliable reports of their Field Sales Reporting that detail performance and highlight areas for development.
What are the Objectives of Sales Management?
Sales managers should ensure that their teams are appropriately engaged. Then your company will be able to meet these key goals.
Achieve the sales volume that you want
Salespeople worldwide are working hard to ensure that their companies achieve their sales targets. This concept is crucial since a bigger volume indicates appropriate penetration in a specific market. Therefore, the more clients you have, the more secure your firm will be.
Contribute to the company's profits
Sales managers' responsibilities should be carried out as efficiently as feasible. Then your sales department will be able to close more deals and increase your company's turnover rate. In addition, you should sell each product at the correct pricing and employ the necessary tactics to maximize sales.
Contribute to the growth of the company
To satisfy shareholders and have a greater impact, businesses must expand. It's critical for a sales department to contribute to this expansion. Handling the costs involved with sales is critical for the sales manager has to make sure that a business is financially profitable.
What Is the Process of Sales Management?
If you aim to succeed as a sales manager, you have to figure out what works and keep improving on it. You can't switch from one strategy to the next at breakneck speed.
This predictability will provide your team the confidence to work together and the capacity to iterate your strategy. Then you'll be able to achieve the best results imaginably.
A performant sales management process includes the following:
Assembling the ideal team
Creating a sales funnel
Working with marketing to find new leads
Improving prospecting skills
Making use of precise sales forecasts and reports
Sales management strategies
Great sales teams don't just happen to form without some guidance. Instead, gifted minds purposefully construct them. Here are some techniques for building a high-performing team.
Invest in your salespeople's training and growth:
Because selling behaviors and methods evolve, it's critical to engage in learning and development programs to keep your staff sharp and current on current sales best practices.
Create a culture that is both engaging and motivating:
You want to show your salespeople that their efforts are recognized and appreciated when they pay off. Create a culture where victories are celebrated frequently and publicly.
To create a positive workplace, use positive reinforcement:
You have to bring positive vibes & support into your sales organization through upscale reinforcement because sales can be a cutthroat and demanding atmosphere.
Sales management in the digital age
The face of sales management is changing rapidly due to technological advancements. Sales managers in the digital age have a precise outline of their sales process. Leading indicators are used to track progress along the path. These modern-day managers make these actions visible to the entire team and encourage them to meet their goals.
They make victory visible and foster a winning culture. This new breed of sales managers leverages field force automation technologies and employs data analysis and technology to deliver intelligent coaching in real-time. In addition, they include science in the selling process.
Final Thoughts:
Field Sales Mobile App and other Field Force Manager can help you streamline your work, accomplish tasks and duties more quickly, have a greater impact on your team, and become a stronger leader.
Happisales is a one-stop solution for managing field force activities in real-time, allowing salespeople to focus on more critical responsibilities by automating sales tracking, reporting, and administration. So do look at what Happisales has to offer & reach out to us!