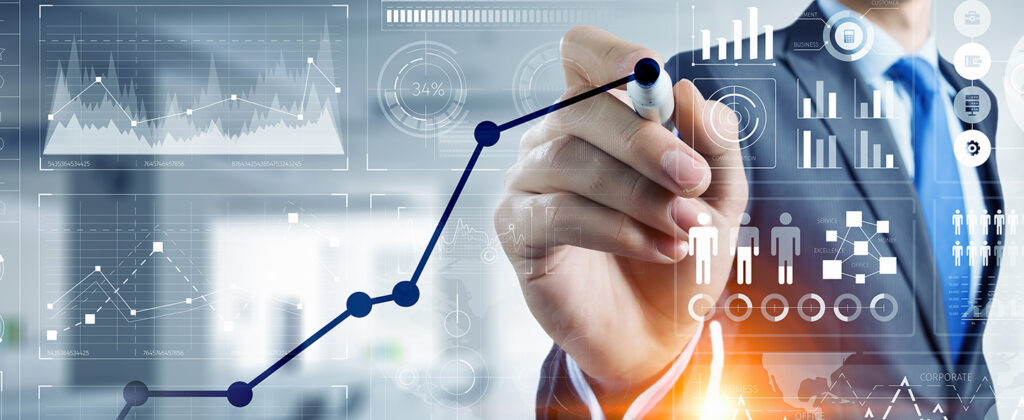 A few years ago, salesmen breaking-into a house used to be a threat to the public. The advent of technology has given birth to softwares for tracking sales people and field force employees across diverse industries – FMCG, Ecommerce, Health Care & Pharma, Finance and Local Services. A source from SalesForce states that 71% of Sales Reps / Field Sales Employees spend ample time on data entry. The field sales management found the automation process expedient to both team management and customer experience. Organizations have been deploying online real-time GPS trackers to administer the field force employees'. The method has been effective resulting in happy customers and a productive team.
When we say real-time employee tracking, it leaves any field sales executive with a fear of doubt that he/she is spied upon by the application from their management.
So, let's probe into the details of employee location tracking – planning or spying?
Industries that demand employee / sales force tracking
Considering the present COVID situation, customer safety has been paramount to all businesses offering door-to-door delivery services. Thereby, a sales tracking software or system has become the need of the hour for such service providers. Some of the industries that are getting benefited from this are:
-FMCG
-Ecommerce
-Healthcare & Pharma
-Financial services
-Local Services
Are they spying on their sales or field force employees or the management is seeing this as an act of resource planning? To answer this question, let's try to understand what a Field Service Management Software can do. 
Realtime Location for Customer Visits
A sales personnel who belongs to the field force is provided with an online real-time location/GPS tracking application to understand his customers are demarcated based on territories.
By implementing this:
-The job of a sales person becomes easier in locating the customer.
-He/she gets visibility to nearby customers so that their focus is shifted to more new customers to expand their company's business.
-The number of customer visits done by a salesperson contributes to the monthly target that measures their performance.
-The performance of each field force / salesperson is being monitored by this application.
-The application can also track where the salesperson is spending his working hours. This can help the management in cross-validation in case of any discrepancies.
Would a sales force tracker that can do all of the above interest you? 
It doesn't stop here and there's more to it.
Attendance Tracking
What if a field sales person claims that he was present on a particular day at the customer's place but he was not? How does a conventional attendance tracking system help in boosting your sales team's productivity?
If these have been your pain points with field sales or sales force management, then your eye-opener is here!
While there are numerous employee tracking systems and android applications available in the market, what are the features you can expect from one such software to upgrade your sales team?
-Login and Logout time Administration
Enabled with an online real-time GPS tracker, Sales Employee Tracking App should be capable of tracking both logins and logouts times of an employee seamlessly. Apart from this, an attendance tracking application should also be able to clock the number of hours spent by each sales employee. This shall aid the management in measuring the productivity of the employee, and analyze the time that goes into each activity carried out by the employee throughout his working hours. 
In cases where the employee has lost possession of his mobile phone, the application should still be able to track the last login or logout time so that tracking the employee's working hours is not affected.
-Leave Management
Do it with ease by both managers and employees – a leave management module in any online employee tracking app can benefit both in terms of planning and management of resources across the organization.
Workflow and Task Management
The best Field Service Software gives you the ease of usability with workflow and task management. While choosing one such application for your sales, the following features can save time and increase the productivity of the team as a whole.
-Creation of Tasks
-Assignment of Tasks
-Delegation of Pending Tasks and Responsibilities
-Data collection of completed tasks like customer visits and documents.
-Supporting features like chat and voice notes to ease inter-team communication
If you are looking for a tool for your local services business, then there are some of the features that can help you in field force management. Read on to get an understanding of how this can work!
A field force employee is mapped to a particular territory (a locality in this case).
He takes charge of customer visits and service with this particular territory. When (s)he completes their day's target with this territory, the pending visits in the nearby territory can be allocated to the employee.
Further, the employee can also store the customer documents – photographs of a particular complaint with a local service availed by them and share it with the management. The management can take immediate responsibility and help the customer resolve the problem.
In case of any issues, chat and voice note options are available for the employee to communicate the customer issues to the management.
By doing this, you increase the chances of customer satisfaction, retention and service.
Document Upload and Data Security
What would a customer fear for when your organization is using such employee tracking applications? With no second thoughts, it's their data.
All your customer data is in the hands of your field sales. To quote an example, a field force employee who works with a financial institution has access to customer data like Bank Statements, Aadhar Card, PAN Card and Signatures when there is a customer request for a Loan Account. This data requires a secured spot to be uploaded and stored.
Choose an online employee tracking application that can be compatible with both android and IOS mobiles offering complete security to your customer data.
Added to this, the customer data misuse could be easily tracked if it happens when you deploy cutting-edge field tracking software which is best in the market.
Happisales promises utmost secrecy of data and is trusted by 100+ businesses and customers for data security. Read more about the app here!
Leaderboard for Performance Measurement
Sales appraisals can never happen without a performance measurement system. A leaderboard module in field force management is not only advantageous for performance analysis but also motivates the peers with achieving targets. Of the teams in an organization, the sales teams are said to have the most remunerative benefits in the form of bonuses. In some organizations, this happens frictionlessly with managers not being partial towards their team members.
Are you encountering such situations in your organization? It's high time you switch to a software for tracking your sales team and their performance.
Summing up: The features like real time location tracking and attendance tracking might throw an impression that an employee is being spied on by the managers. But, deriving benefits from a sales tracking software for your teams testifies the following.
-Happenings in the field
-Cross-validate the field sales team in case of any discrepancies
-Areas where the sales personnel spend most of their time – Time spent with existing and new customers.
This can help the management team to plan the activities of the field sales, instructing them to spend more time with the new customers in order to increase sales and revenue. Therefore, an employee tracking app used by the field sales personnel is righteously being used by the management for planning and not spying.