Smart Scheduling as part of an FSM Solution – The Undeniable Benefits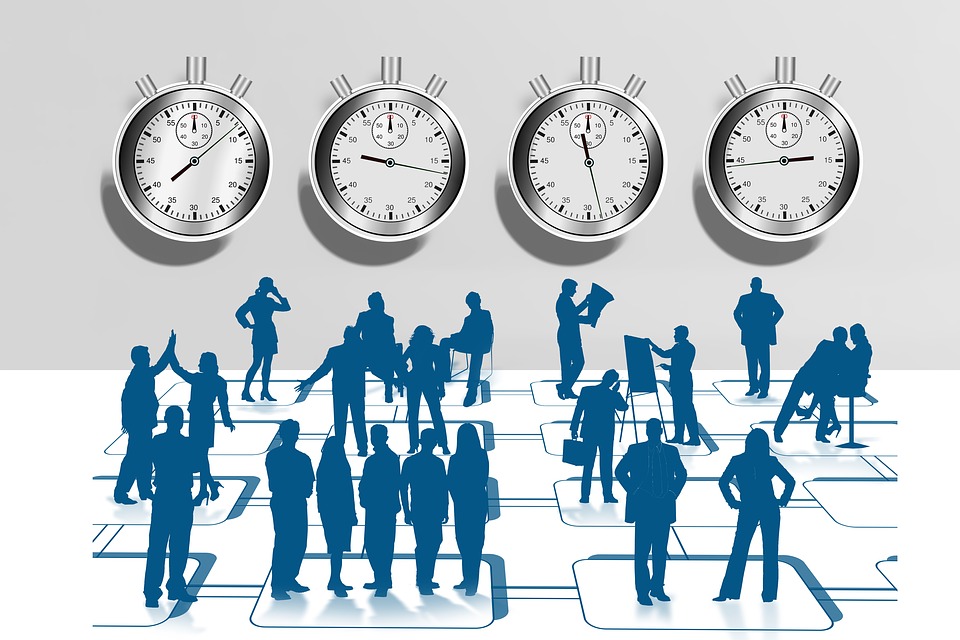 As a business owner, having hundreds of employees, multiple locations, and a plethora of variables to handle, scheduling work can be a pain. Several scheduling systems utilising inefficient technology such as Excel, whiteboards, or even the ordinary pen and paper, compound the issue.
Cloud-based solutions, such as field service management software, attempt to address these issues by redefining organising work schedules via intelligent scheduling, thereby eliminating the time-consuming process of manual scheduling, increasing employee satisfaction, and responding to industry demands. Each interaction your field service staff has with your clients is an investment in your company and your consumers. Your clients want a prompt response and for your team to arrive prepared to fix the issue.
Without access to up-to-date scheduling and workforce optimisation technology such as mobile sales app, your workforce management team will lose out on a lot of benefits it offers.
What is smart scheduling?
Intelligent or "smart scheduling" systems on sales force tracker software provide a clear line of communication between the back office and the mobile workforce, allowing the best-qualified technician, craftsman, salesman, or estimator to be dispatched to a certain location or service appointment.
What are the benefits?
Smart scheduling feature in field service management software allows employers to collect data on how their workers operate and what role they play best in a team setting. These cloud-based apps also improve employer visibility by giving an on-the-go solution that is updated in real-time. Smart scheduling also allows workers to easily manage and see their work schedules through the use of mobile applications of the sales force tracker. Smart scheduling solutions may be accessed and used by managers, field service employees (contracted or directly hired), and customers to start, coordinate, and finish service calls via the Field Assist app. Let us explore some of these benefits in detail below:
Employee can manage their schedules
Organisations benefit from being able to predict demand peaks and valleys by looking at historical data, so you can make a plan that appropriately matches this. Having dynamic and adjustable scheduling software is essential in today's workplace for efficient scheduling. Without scheduling software, many of the scheduling approaches listed are not nearly as successful as they may be. Management can easily accommodate the personal lives of employees by allowing for schedule adjustments in field service management software. Employees can communicate efficiently, and future staffing levels may be correctly forecasted with this feature.
Time management
Communication is very important, and it has been well-researched. In businesses with workers who work different hours, communication is very important. Misunderstanding can have a huge impact on a business, such as over or understaffing, unnecessary overtime, and unsatisfactory service because there isn't enough direction or leadership. Employees can forecast their tasks better and as an employer you can see better outcomes as there are less missed shifts, no shows, and lateness. Improved task/responsibility delegation leads to more productivity. Empowered employees have better job satisfaction. Great service is provided by a happy staff, which leads to happy customers/clients.
Update and adjust tasks and schedules in real-time
While using the Field Force Tracking Solution, you can access data using the laptop or even use a smartphone or other mobile device to update and change schedules. Sales force personnel can diagnose and address issues faster with a Field Assist app on their mobile phones, resulting in a more accurate and personalised service experience. A good sales force tracker system does more than just keep track of your employees. It helps you keep costs under control, create confidence with consumers, and keep your business running smoothly.
Resolve Customer Issues Faster
Having access to this real-time employee data enables management to handle issues swiftly and save unnecessary expenses. Smart scheduling feature on field service management software assists pulling out real-time employee data and staff expertise to deploy the appropriate staff for every task. Customers receive better service that is tailored to their specific needs when the process is simplified. An integrated system can also provide service personnel with all the information they need to meet any service requirement, from inventory and mandatory safety workflows to instant invoicing and customer history reports.
Drive Better Customer satisfaction
Smart scheduling feature of field service management software's main goal is to make customers happier and keep them coming back. When you think of service availability and outcomes, remember that increasing customer satisfaction is the goal. Smart scheduling technology can help you attain higher schedule adherence, improved economic output, and reduced maintenance actions, which leads to greater technician productivity and availability. Providing great service and fulfilling contractual obligations starts with scheduling the right people, in the right place at the right time.
Conclusion
Field service workflows can be streamlined and optimized with sales force tracker tools. Happisales is one such tool that you can deploy for your business and soak in the benefits. Schedule a demo today and watch how productive your staff can become with the smart scheduling feature of the setup!