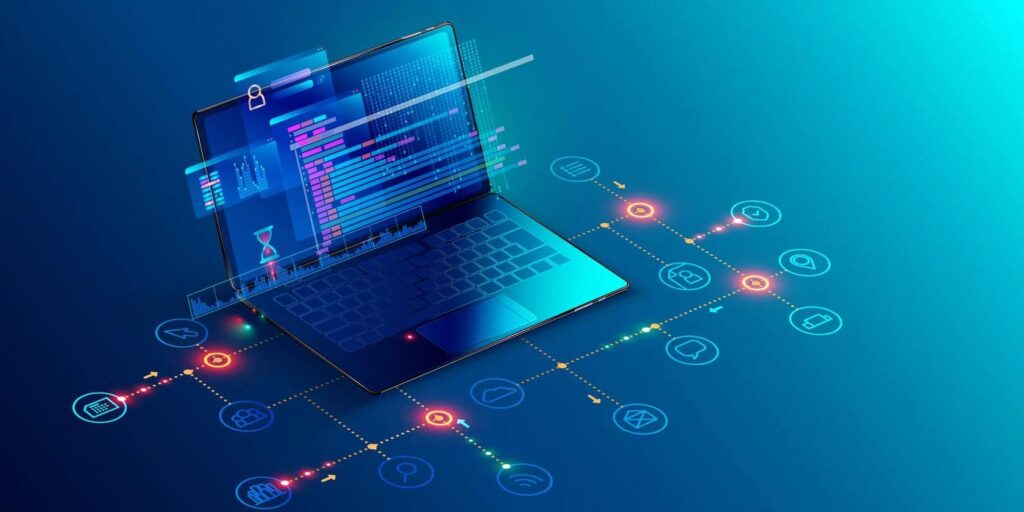 Internet of Things is a vast network of electronic devices that are connected to the internet. These digital and mechanical smart devices operate and transfer data without any human intervention. Such devices use Artificial Intelligence and machine learning to collect and transfer data collection more responsively.
Renowned consulting firm McKinsey has predicted that with the advent of time, the worldwide number of IoT-connected devices is estimated to be 43 billion by 2023, three times the number in 2018.
Usually, Artificial Intelligence (AI) and machine learning is used by IoT devices to make data collection and transfer more agile.
Impact of IoT in the modern world
With the advent of time, IoT has helped us to work and live smarter. It has greatly assisted in gaining complete control over our lives and supported us in taking care of our wellbeing and ourselves.
Has it not only revolutionized our homes but also helped businesses and industries. It provides a real-time glimpse of their companies systems. IoT provides understandings and insights ranging from machine performance to supply chain and logistics operations.
IoT encourages establishments to automate practices and processes. This saves expenditure on labour thus economizing. It has significantly contributed to waste reduction. The delivery of goods and services has improved, making it cost-effective for the manufactures and transparent for the customer during transactions.
How IoT impacts the field services
Earlier the field service technicians would repeatedly struggle with unknown specifications, mysterious malfunctions, and interruptions due to wrong analysis.
However, with Field Service software, companies have been able to facilitate inventory, plan, and track all the field operations using GPS tracker leading to field force automation. IoT is transforming field service by significantly improving the delivery and execution of services as well as sales force and field force automation. 
It generates a continuous association between field force operations and customer engagement. Time-consuming field service activities such as scheduling maintenance or locating vehicles are transferred by business by such a field management system as all the devices are interconnected. GPS tracker, remote diagnosis, and sales force automation are now available easily providing a competitive edge in the market.
Organizations are now able to save valuable time because of such integrated technologies that diagnose the problem and notify the right technician to resolve it, saving valuable time.
Here we have listed out a few benefits to getting a better understanding of the impact of IoT on your field service process.
Benefits of IoT in field services
Increase in Productivity
IoT devices are proficient enough to diagnose issues. Technicians would no longer be required to conduct frequent initial inspections. With the increase in correct first-time analysis, technicians can now execute a proper procedural approach to maintenance and complete more jobs.
Remote access and Management
The field service professionals can considerably cut the time for each service. They can now focus on improving their skillset. IoT technologies are usually dependent on good GPS (Global Positioning System) to track and trace field service technicians. GPS trackers in our mobiles are used for mapping and are based on the satellite-based navigation system. This can help you in remote access and management in the following way:
Accurate, real-time data on maintenance works
Keeps employees safe
Improved customer service
Proactive customer query management
IoT has helped in continuously monitoring; collecting device data for more accurate analytics. This will thus assist in proactive repair services for your clients. The field service professionals act in response to issues due to uninterrupted monitoring before the issues disrupt the field. Since the field service management industry was founded on a culture of reactivity, technicians tend to resolve problems once they appear. Leveraging IoT infrastructures is changing this. IoT devices can monitor development by using sensors in hardware. Furthermore, they can alert maintenance managers so that they are ready to act before they lead to breakdowns.
Increased efficiency
One of the important advantages of an IoT-enabled field sales mobile app is an increase in revenue by sales force automation. The optimization of the problem-solving methods will lessen the time taken by technicians on each job resulting in more efficient completion of work.
Reduced cost operations
By using the field sales app, which uses the field management system, businesses will be able to save money. Managers will now be able to manage demand, optimize supply and reduce operating costs.
The Final take
Field service companies are evolving in providing service to their customers with the help of new IoT technologies. This technological trend has boosted field force automation as well as sales force automation using the field management systems software and apps. IoT devices are becoming more predominant and widespread compared to previous years. 
A Field service organization must start accepting IoT technology as soon as possible. This can help them to leverage the benefits of field service management software that facilitates predictive maintenance and remote service management. The numerous benefits of IoT technology in the field service industry can be utilized by refining their customer experience and increasing their profitability. Contact us at Happisales and we would be happy to help you more on your sales force automation that your business needs!