Happisales
>
Blog
>
Tech
>
A list of 7 business problems that sales force automation can help resolve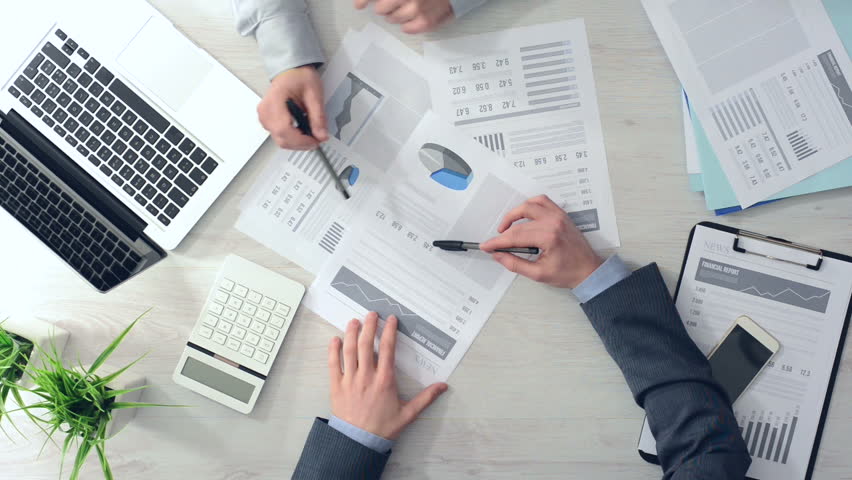 Before we go to the real deal, one must understand the importance of a sales team to a business, more importantly, the process behind it. A business is a business when it can reach a point which works out the term "doing business". Regardless of its funding, ideology, innovation, essence, team, players and probably a sales force automation system in place – it could still be considered an establishment.
Sales are when an establishment turns into a business!
With that said, one of the most diligent works of a business is to convert its idea into a sale. Be it a B2B or a B2C, setting up a proper sales team – field sales and behind the desk support is an essential part of any working business model. But it does not come easy. Managing a team of 100 for a generic product or maybe even 10 while dealing with a niche market can be tricky.
Team Morale
Attrition levels
Management ideologies
Transparency
Are all a part of the deal. The aforementioned are just the upper layers for the management to take note of while there are certain intricate points that would make the pillar foundations.
Here are a few of them and how they could be managed effectively with a sales force automation system!
Planning & Execution
One of the most important processes in a running business is the sales and revenue forecast for the upcoming financial year. One can often find businesses taking to the last quarter of the present year to take a dive into predicting the fortunes of the upcoming year. With all due respect to the marketing team, it is with no doubt that the entire team would have their hands full and put in the extra time needed to complete the sales part of the upcoming year. This is quite an important part, as the entire process of the business – be in production, procurement, distribution and so on highly depend on the charts to plan for their challenges ahead.
The sales force tracker app is arguably the most helpful tool for the management team during this time period. The information collected such as –
Orders received
Credit period,
Customers requirements,
New leads,
Production units to match requirements
Raw materials procurement quantity., etc.
can all be mapped with utmost precision. Even though it may not bring 100% surety on the realised papers, it could still be better and more efficient than manual charting.
Say no to manual inputs
No more manual inputs. Any business and its transactions have been dependent on the ink and pen of the employees since the days of the kings. In such cases, the numbers and details are bound to have a few human errors. Even if not, it is without doubt time-consuming. Sales force automation takes this challenge very seriously.
Sales force automation can help eradicate such fallacies on a larger scale. Everything right from orders/sales coming in, personnel handling the order/sales, and cash flow received through such sales are tracked in real-time by the sales force tracker apps. This helps in providing in-depth high-quality information in automated real-time and avoid any possibilities of human error. With the inputs being automated and filed in lieu of the "order tree", the need for any manual input is minimised if not eradicated completely(depending on the feature of your app).
Manage your sales crew
A Field Sales Mobile App can double down as a workforce management app as well. Assigning everyday tasks, tracking their status and having to understand the EOD status day in and day out can be done in a jiffy. Say no to status calls and morning meets. Manage your team on the go anywhere and anytime. 10 or 100, no matter the size of your crew, automation software got your back!
Interdepartmental connect
Running a successful business is a team effort. By team, it is not only the employees that matter but also the various departments pulling the core together in the same direction.
Imagine a production department having no idea what the marketing team has just sold for an order. Even worse would be when the production department had no means of power to match the new order. Such a scenario would be a disaster to the brand image.
Sales force automation brings a sense of transparency between all departments. The production team would have the exact number of commodities that they would need to produce for a said customer right on the day of the order. This would help them prioritise their schedules in advance rather than panic at a brief moment's notice. Such a process would ensure a smooth running of the business line and could help deliver orders more swiftly.
Real-time salesperson tracking
Have no idea where your crew are?
Are you uncertain about your team's location?
Worried if they are okay?
The sales force tracker app has it covered for you. The GPS tracking utility enabled in the app helps you track your team members effortlessly. Consider it more like tracking your Swiggy order, but a little more to track your team members. Before you go sceptical about the privacy concerns – we would like to share a few words to help you ease it out. 
"It's not stalking if they know"
Lead Generation, Client management and automated reports
If you are here having made it through this essay, it would not be much of a surprise that everything right from procuring a lead to the invoice raised on the first billing would be tracked in the automation process. Even customer queries can fall right into the concerned RM's task directly. This helps attend to customer needs and generate quick reports then and there. The next time your team tries to procrastinate his sales report, you would know what to do!
And that's that for starters. If you are really interested in reading more about the impact of sales force automation, try choosing a few more from our blog page. And if you are already interested in getting your sales team fully automated and reap its benefits, feel free to contact us at happisales – Your one-stop shop for all your automation needs!