How technology can help track field force employees during Covid-19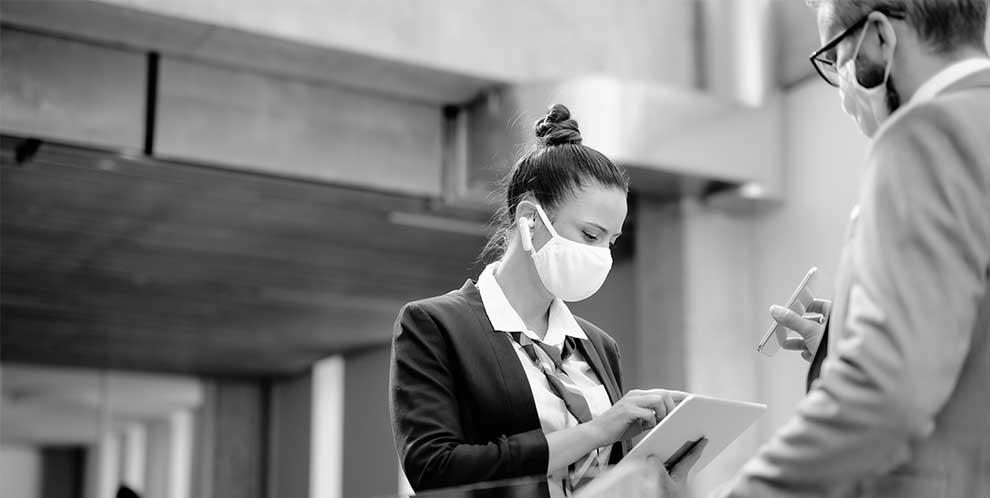 With the second wave of the Covid-19 pandemic now slowly receding, many businesses are opening up. It is still not safe to be out there, but many FMCG, e-commerce companies and consumers chose to use delivery apps such as Zomato, Swiggy, and Dunzo during the pandemic. E-commerce platforms such as Amazon, Flipkart also delivered goods to consumers on a regular basis.
The pandemic has struck fear in people's hearts as we see more of them are still wary of venturing out of their homes for regular grocery shopping. It is seen that there has been an overall increase in demand for online delivery of groceries and essentials.
This being the scenario, it can seem quite a task to monitor all the employees who are in the field. And this is where sales force automation can help track critical information at a macro level and give you insights so deep; you can put them to use in case the next wave strikes.
So what are the paybacks of incorporating field sales reporting in your businesses? Let's find out.
Productivity improves drastically
It goes without saying that automating specific processes of a business aids in increasing the productivity of employees. Due to Covid-19, it is risky for the physical salesforce to go out in the field. Technology complements the salesforce, making it easier to serve retailers far more efficiently and accurately, thus improving overall sales.
By automating tasks via the sales employee tracking app, you, as an employer, are making it easier for your employee to be aware of the day's tasks that need to be completed and prepare much in advance for it. Automation helps them plan their day and make as much use of the time in hand to increase output – maximize the number of completed tasks on any given day.
Take, for example, a delivery agent with Amazon or Flipkart – he is well aware of the tasks that need to be done on a given day. The delivery agent/employee can plan it out way ahead of time in case of any time limitations, especially given the ongoing lockdown measures.
·Location tracking benefits – Saves time
The presence of a location tracking feature in the field sales reporting software enables the manager to assign as many tasks in a specific area, thereby reducing the wastage of time in commuting from one place to another. For example, an grocery delivery agent has to a deliver package at a particular pin code in your city; the system can intuitively assign tasks to deliver packages around the same pin code instead of having to go from one end of the city to another. Thus, you are reducing the unnecessary commute time to deliver parcels.
Additionally, the manager is also aware of where the employees/agents are on the field at a given point in time. Processes such as auto-updating completed tasks save time at your employee's end and all you need to do is look at the software to get timely updates of daily tasks.
Geo-tracking offered via apps such as Zomato & Swiggy also gives the end customer a feeling of being empowered about what stage their order is currently at, making this entire process transparent. Customers love it when you give them powers like these. (And of course, we know you want to find out how you can automate your business this instant!)
·Keeping track of employee targets is so easy!
Employees/agents needn't have to go through the rigmarole of updating their completed tasks or making regular updates to ongoing tasks via physical methods or the telephone. Once logged in, the Field Sales Mobile App keeps track of the job being done and those that have been completed. In this way, the manager can keep track of daily/weekly/monthly targets without needing to get a physical or oral update. 
As and when the employee marks a task as complete, the numbers keep getting updated, and the task list gets cleared one by one. And at any given point in time, the manager is aware of the workload and all the details of pending tasks of each and every employee on the field on the sales employee tracking app.
Identify the best performer purely on numbers
Now that you know how tasks and targets are monitored on the sales force automation system, you will also realize that this makes it easier for managers to identify the best performers instantly. Best performers can be rewarded for their weekly/monthly/quarterly performance, thereby boosting an employee/field agent's morale to do even better than before. Some partner programmes such as those of Ola, and Uber offer incentives to their employees/partners. Managers can monitor the performance seamlessly via the sales force automation system.
Track customer complaints by way of return pickup
E-commerce platforms such as Myntra and Amazon have a return pickup option. Tracking this on the sales employee tracking app can also give the platforms a chance to interact with the customer directly and pick up any kind of feedback – in person. Sometimes this type of feedback may not be translatable to words online, so this type of feedback retrieval does help improve operations in many ways.
In this way, you not only get valuable data about customers and their preferences, but you can also tailor the system to suit the needs of the customers. You are, therefore, empowered with not only acquiring a user base but this gives you additional ammo to create plans to retain the existing customer base.
Data obtained is priceless
The benefits of field sales reporting are not just these, there are immense details you can draw from these reports. With this invaluable data, you can work on increasing your customer base and retaining the existing ones, making them keep coming back to use your product. Strike several birds with just one stone and that is the sales employee tracking app. Data as we all know can help us in ways more than we can imagine, so let your imagination soar and make the best of it during this pandemic and after. 
As we slowly take steps into a world after the COVID-19 pandemic, it becomes progressively more apparent that technology is not just vital to surviving. It is something to ponder, especially when organizations want to move from the current survival mode to a model of success.
Are you looking for such a system that can benefit your business through automation? Get in touch with Happisales to maximize your opportunities in the 'pandemic season'!