How much can the work force management software help the e-commerce industry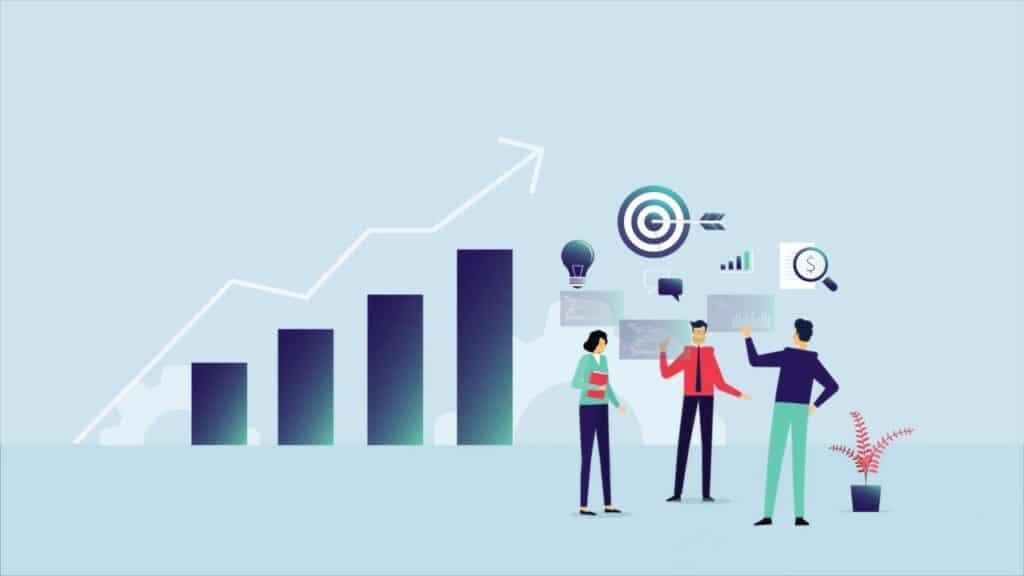 E-commerce in India has changed the ways of shopping. With hot debates making rounds about it bringing an end to the retail market, the industry was a pioneer in making full use of sales force automation techniques even before the concept deepened its roots in the Indian market.
What was once seen as a sceptical chain of business has reinvented ways to cater to the needs of the open public. Although it had its inception in the mid 90's it wasn't until the industry started focusing more on the B2C markets. Players such as Myntra (est.2007), Flipkart (est.2007) and Amazon India (est. 2012) focused more on tapping the inclusive market of the country's population. Households had more access to high-speed internet and the business quickly emerged as one of the key players in the Indian Economy.
Apart from the giants, business chains that were once exclusive retail only establishments have jumped onto the bandwagon citing opportunities to vast coverage than to restrict their clientele in and around their establishments.
Challenges in the Industry & workforce management
India is a huge market with a population of 1.3 billion with almost 25% of the population preferring to shop online. With ISP providers like Jio penetrating the rural consumer market, the E-commerce market in India is touted to grow as much as 51% in the upcoming years. But operating in a competitive market of the world's seventh-largest country would be no easy task.
It would take a great deal of management, workforce and financial resources to make things work. Here is where workforce management software takes its high stand. Here are a few ways by which the e-commerce industries can make things work through such a utility.
Cut down expenditure
Every e-commerce industry in the country has its very own sales force automation today – be it a single business line, or an establishment like Amazon dealing as a one-stop window for all. One of the biggest plus sides of having workforce management software is arguably its ability to track expenses in real-time. This would reduce human errors such as duplication, input errors etc.
For example, any and every expense in the daily operations can be tagged to a QR code or have an existing data log – Wages per hour for the field sales team can be 40 INR while wages per hour for management crew could be 45 INR. Any personnel tagging into the quota would be paid a precise amount for his time logged through the tracking system. This would cut down any possibilities of manual errors that would reflect hugely on the financial reports. This may not sound like a big deal, but any E-com establishments serving such a vast landmass as India would benefit from such a system.
Adaptable operational process
As its name suggests, workforce management software is ideally suited to manage your workforce. As lame as the definition sounds, its utility as an embedded operating system in your e-commerce establishment can make the difference between a successful business and a total train wreck.
The E-commerce industry in India is one of the biggest employers of the country. People from various educational and skill backgrounds work under one big roof to scale the business in various forms. Managing such a crew manually would be a tiring task considering the magnitude of both the manpower and business goals in hand. A workforce management software helps track the employees and keeps tabs on all their information from their respective resumes. This way you could filter out a management guy from a field delivery guy and use their skills with more respect and responsibility.
Improved productivity
This would be more of a result of a butterfly effect. A Field Service software implemented business establishment, would have excellent productivity and a higher efficiency rate. How you may ask!
Inefficiency from the workforce is usually a sign of uninterested employees. This may predominantly prevail due to the reason that an employee has been put into a task that doesn't quite fill up his day.
Here is where workforce management software helps you with it. As mentioned in the point above, the software helps find the right people in the employed unions and match them with the right JD. This would not only reduce their induction time but would also get the department up and running swiftly. The upper management can also keep track of the task completed and the hours of work put in by every employee in the organisation. The best part about it is that the management could shuffle around their resources (without having to hire or fire) until they feel that the units are working to their full potential. Thanks to the management app, this could now be done smarter and faster than ever before.
Happy customers
Happy customers are a happy profit sheet. If you were a user of an e-commerce website like Amazon or Myntra, you would surely adapt to their heavy backend support. Serving a country with a pop of 1.3 Billion would be a huge task and attending to every one of the customers is what makes the business capture the Indian E-commerce market.
The field sales mobile app makes this possible. With every query guided automatically to any free back end officer, customer queries are handled almost instantly. The entire data such as the order date, delivery date, of the good purchases is right in front of the attending officer. This would help reduce the time spent in addressing a customer query and increase the number of customer queries attended. One more loyal customer in the shopping bag!
These are just a few of the many good things that can come out of implementing a workforce management system in your E-commerce business. But there is much more than where such an app came from. If you are an establishment looking to automate your business, we are here to help! – Happisales