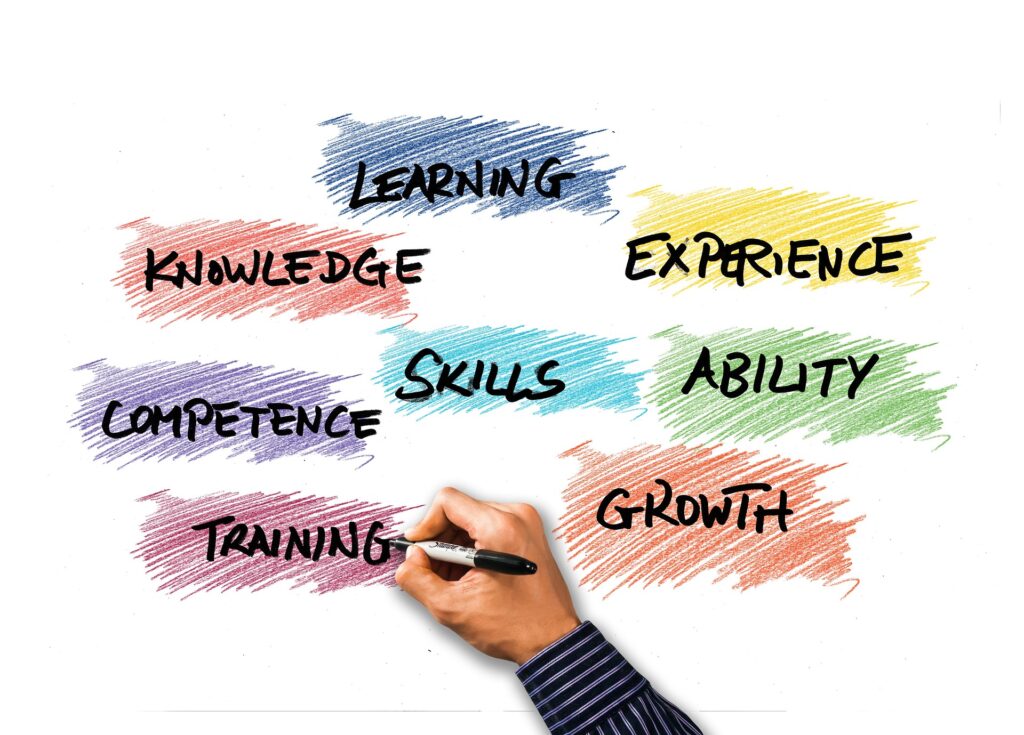 When we hear the word, 'sales skills, we have different perceptions of it. Some people associate these words with manipulation, chasing people on the streets, and speaking like a machine gun. But this is not exactly what 'sales skills' really means. Exceptional salespeople strive to achieve excellence in every aspect of their jobs. They are the engine of our economy today. Sales is not an easy job. It is based on potential with no guaranteed sales. It isn't always fun. Nevertheless, top salespeople thrive without guarantees, seeing each potential deal as a challenge.
Why mastering skills is important for a sales professional
Being successful in your life means mastering sales skills, whatever be your profession. You can achieve success with the right approach to sales skills. As a kid, do you remember inventing ways to persuade your parents to buy you ice cream? Remember, we all have practiced some pretty good sales skills (without even noticing!) at one point in our lives.
It's no secret that we all have some pretty good sales skills! To enable a salesperson to be even more successful in the future, here are 10 sales skills that are sure to improve your life.
Be a good listener
One very important skill to have is to be a great listener. Sales people know that we have only one mouth and two ears, so it makes sense to listen more than talk. When listening, be an active listener. Whenever you are proposing an idea at your workplace, carefully listen to what the people want. That way, you will find the most suitable answers to meet their needs, making your idea more successful.
Follow-up like a pro!
Doing a great follow-up is one of the best sales skills for bringing in referrals. Taking great care of customers is the key to being successful. As a salesperson, it would do good to ask about their experience and feedback regarding the product or service they are using. Customers appreciate this follow-up and are likely to recommend it to their friends and family too.
Knowing When To Talk
Salespeople need to be able to listen in order to understand their clients, their challenges, and how they can provide solutions. Letting the client speak is important, as is chipping in when needed – this skill is not always common.
Allowing the customer to talk is crucial, as is pitching in when necessary – a talent that isn't always present. This skill when coupled with field force management, analytics along with other technologies generates significant return-on-investment for any business.
Time Management
Managing time is surely a skill anyone must have. With more time on hand, sales personnel can accomplish more. A good way to help your sales personnel manage time is by automating several of the processes thereby giving them more time for focusing on other important tasks. One such field force automation tool is Happisales that can help your staff to manage time well and be more productive. 
Research & Gathering Information
Better judgments, engagement with the proper prospects, and closing high-value agreements while reducing sales cycles are all made easier with a thorough grasp of customers, industry trends, competitor solutions, and other business information. Start your study with the field sales apps, competitive analysis tools, rival websites, and social media.
Problem Solving Skills
A seemingly endless stream of data will take you nowhere. You need a critical mind to process the information, analyze different data, and filter through the confetti for bits of data that can assist you. Developing problem solving skills can go a long way for sales personnel.
Conflict Management and Resolution
It is likely that you will encounter regular complaints, conflicts, and rejections in sales. These incidents may involve clients, colleagues, management, or others. Sales professionals need to learn how to manage conflicts and objections proactively, since they can arise at any time. A high-performing salesperson may take advantage of these incidents to convert new leads or demonstrate a workplace solution to management.
Deal Closing Skills
The skill of explaining the rationale behind your product may well be the essence of selling, capturing the moment when a prospect realizes, accepts, and buys (literally) your reasoning. Closing sales deals should be a core part of the sales organization, but in larger companies it is often reserved for more senior sales reps and account executives.
Affinity with Technology
A sales professional of tomorrow is expected to at least be comfortable with digital devices. This will allow them to easily adapt to emerging technological advances in AI, big data, and other fields that will transform how companies operate and how brands connect with audiences in the years to come. 
Strong Knowledge of Common Business Software & Solutions
Sales workers may be more successful and lucrative with the support of technology, such as field service management software and workspace productivity tools. It is recommended that sales professionals become acquainted with the software, platforms, and other tools such as field sales apps used by their organisations.
Enable your sales staff with the skills they need to close maximum deals in the coming days by simply deploying a field force automation tool such as Happisales. Schedule a demo today and watch your sales personnel work even more effectively!