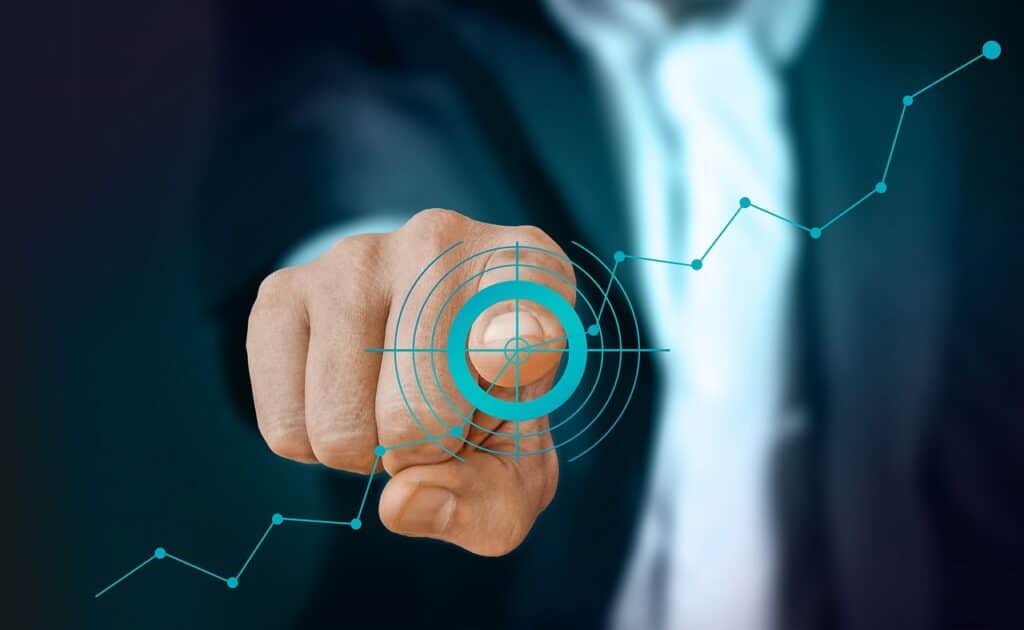 Selling is hard work. In order to achieve your targets, a salesperson has to address a number of issues. In today's world, closing a deal depends less on a sales rep's abilities to and more on their prospects. Technology has helped buyers become more knowledgeable than ever before – they are able to make informed choices by doing basic research about the company, its products and offerings. Prospective buyers usually compare your product with your competitors' and understand what will work for them. So, yes, closing deals is more of a challenge these days for sales personnel and in this blog post, we will try to understand 10 common sales challenges that must be addressed to clinch the deal! Can a field service management software help? Let's find out.
What are the challenges faced by sales personnel?
Some of the challenges that have risen after the advent of social media and the "new normal" include building trust, being productive, nurturing prospective leads etc. Let us examine them one by one.
Building trust:
The Covid-19 pandemic pushed most sales personnel to rely primarily on email and telephone to communicate with their prospects. Potential clients receive a great deal of emails and phone calls, so standing out as the best vendor may be difficult. Developing credibility online necessitates creative strategies for distinguishing yourself from your competitors. A personalised approach can help achieve this. Making use of field service management software can smoothen this process. It is also vital that sales personnel ensure that their efforts are relevant, timely, and appropriate for the platform being used.
2. Less number of qualified leads:
Statistics indicate that sales personnel spend less than 36% of their time selling. It is primarily a matter of not spending enough time developing connections and prospecting. As far as discipline is concerned, making time to prospect every day requires setting aside time and minimising distractions. New opportunities can be generated by combining a territory and account strategy, blocking time, and an insight-based approach.
3. Goal setting:
In order to achieve success, realistic sales targets that are actionable and attainable should be set, rather than focusing too much on just numbers. To meet targets, your sales team may end up pursuing low-quality, ineffective leads. Sales team managers utilise field sales tracking software to assign and track these goals and targets.
4. Closing deals:
Economic circumstances are difficult all over the world, and customers do not want to feel compelled to buy in today's competitive market. That is why closing deals are difficult. It is usually plagued by problems much sooner in the sales cycle. The most efficient way to increase your close rates is to make the buyer's journey easier and to ensure that all key dialogues occur in the right order. If sales people don't begin to bargain right away, they will run into a lot of problems. It is beneficial to utilise the entire sales discussion to explain the pricing, triangulating the competitors, and emphasising the amount of effort needed to achieve the client's goals. In this manner, profits can be maximised. The buying cycle can be documented in the field sales tracking app too to enable easy tracking.
5. Discussing pricing:
Most often, the decision to choose a product or service boils down to the pricing. To weed out the unqualified prospects, it'd make sense to present the pricing on the company website. Knowing your competitors and what the market charges is also essential. Sales personnel need to recognize if they are genuinely meeting their needs with the service or product.
6. Productivity issues:
After the pandemic, many sales organisations moved to a remote sales model. Such firms were faced with inefficiencies and lack of cohesiveness. The pandemic also saw changes in people's buying patterns. The changing nature of buying patterns presents reps with new challenges, managers with new methods to boost seller productivity, and executives with new challenges to drive development. With field sales tracking software such as Happisales, managers are able to provide clarity and sound advice as and when their team members are found struggling to adjust to prospects' changing habits and sensitivities.
7. Nurturing leads at right time:
Sending emails and making phone calls to a prospect list is simple, but doing this manually will not only take time but it might hamper relations too. Without comprehensive activity monitoring in place, analysing each prospect takes time and leaves gaps. When using a mobile sales app for field service tracking software such as Happisales, sales personnel can set up automated reminders for themselves to analyse a prospect once specific events occur. Automations that send emails to prospects at predetermined intervals can also be triggered by actions.
8. Wasting time on unqualified leads:
As mentioned earlier, the amount of time spent on selling is far lesser than the other work done by a sales representative. Erroneous prospect data can lead sales professionals to spend nearly a quarter of their time pursuing unqualified leads. This may severely demotivate your sales staff, resulting in a negative impact on your sales funnel and, eventually, your figures.
By ensuring accurate data for your sales team to analyse, you can solve this problem. Solutions for field sales tracking such as Happisales ensure that your sales team is spending their time productively nurturing the qualified prospects.
9. Time management:
The majority of your sales team's time is spent on administrative tasks like data entry and report generation. This can be addressed by automating these simple administrative tasks with mobile sales app for field sales tracking such as Happisales. Having the right tools and technology at their disposal will ensure your sales team has more time on hand to devote to key sales tasks. Meeting scheduling solutions allow prospects to arrange time on your reps' calendars promptly, avoiding extensive email threads. Email templates also save time.
10. Poor team work:
In sales, teamwork is key. You can find creative solutions to problems by working in a group and benefit from the expertise and experience of others. Team members aren't the only thing that makes a team successful. Team sales can be particularly challenging for sales staff that are used to working alone. Establishing a collaborative atmosphere will help your sales staff be successful. Regular communication will prevent a disconnected selling process.
You can navigate these challenges and more with field service management software like Happisales. To find out more about it, schedule a demo today!