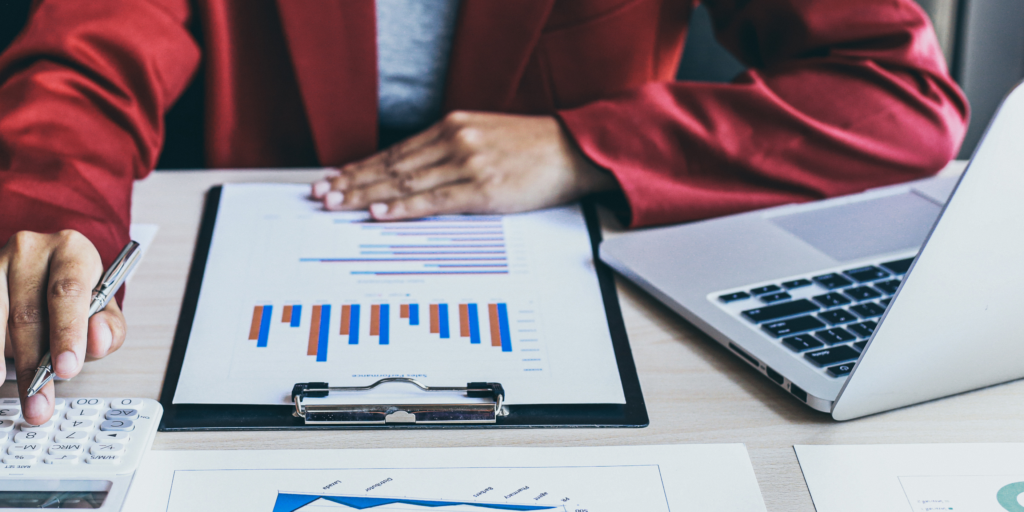 Keeping track of your weekly or monthly sales reports through sales tracker apps is important and pretty simple. However, these reports do not examine your company's day-to-day operations. This, on the other hand, prevents managers from recognising operational bottlenecks at the ground level. Daily field sales reporting is what can help management identify vital indicators.
So what is a daily sales report?
A daily sales report is a tool used to track the daily activities of the field sales team. These reports are especially valuable when reps are out working in the field and meeting with customers. A daily sales report helps to keep track of their tasks on any given workday. Field sales tracking also ensures that day-to-day activities are being carried out in a planned way.
Analysis of the field sales team's sales reports on a monthly or a weekly basis does not give management the same perspective that a daily sales report provides. Daily reports are more regular and much more extensive. Businesses have learned that a daily sales report generated via a workforce management tool may assist them to understand their workforce's difficulties and recommend remedial steps in real-time.
Furthermore, making a daily report isn't much effort if it's automated through sales tracker apps. Several firms employ a workforce management tool that creates daily reports based on company KPIs without requiring users to spend any time doing so. Let's look at why daily sales reports are crucial and how you can make the process go smoothly.
Importance of a Daily Sales Report
Sales reports are critical for sales directors since they are the primary tool for tracking sales income, opportunity status, pipeline health, and any other metrics you pick when creating a sales report.
From a field sales rep's perspective, sales reports are important since they summarise and specify exactly how many deals they have at each stage of the sales process. They also condense crucial information about specific chances into consumable, and more significantly, legible chunks that salespeople may access before meetings, allowing them to properly prepare.
Benefits of a Daily Sales Report
Here are a few ways daily sales reports can benefit businesses and help in their growth.
Better Sales Forecasting and Predictions
With a mobile sales app serving as a field force automation tool, a daily sales report comprising of all the information pertaining to the field sales teams – be it emails, calls, visits, etc, can be obtained. It can inform you of new opportunities created, the number of first-time visits made, the nature of the discussions you had with prospects, their thoughts, and if they need to be moved down the funnel.
You can concentrate on the most critical part of a business – Average Revenue Per Account, opportunities and their status in the pipeline, quarterly projection, and activity KPIs.
Monthly and weekly reports from sales tracker apps might give some insight into sales estimates but a daily sales report can tell you about the days which had the highest sales and the reason behind it. Daily reports analysis can help management forecast sales better and make better predictions and numbers more accurately.
Efficiency and Contribution of Sales Personnel
Daily sales reports are critical in identifying exactly what training a salesperson requires and for which area of the sales process. Spending less time prospecting means that the revenue produced from that area will decrease, and as a manager, you may intervene by offering guidance or training to correct this, thereby improving efficiency.
In any case, the sales reports point out areas where field sales performance should be improved. The marketing and sales teams must work together to increase the efficiency of the sales process, reduce the time a lead spends to help your organisation land clients faster and, perhaps, keep them for longer.
Data collected on a daily basis tell which leads are most likely to become customers and which require more attention. A well-established and managed data-driven sales process that is customised can substantially benefit your customer base.
Identify key sales personnel – Incentivisation
Incentivising is important when it comes to being a sales manager. Once there is a monetary incentive that comes with every sales position, sales reps naturally turn results-oriented and self-motivated.
In this regard, sales reports are critical in emphasising each individual's strengths and limitations, allowing managers to identify key players in every team.
Sales and marketing staff will be motivated by a challenge. Other team members will be driven to do better in order to gain the title if there is a report that indicates who is working hard and who is working well. Although creating daily sales reports may appear to be a little task, the benefits to your company are well worth the effort.
Identify Sales Bottlenecks
A daily sales report from sales tracker apps enables sales managers to identify bottlenecks and resolve them swiftly. These reports also help to predict bottlenecks and aid in preventing them before it causes problems during the sales process. With daily sales statistics, you can quickly identify a problem and address it before it becomes a major issue.
Time and resources are essential for every company's success. However, a lack of time or money does not necessarily stifle a company's expansion. Identifying and learning from frequent trends can aid in the refinement of customer acquisition methods.
Prepare and Execute key decisions
It's not enough to have a monthly sales report that only displays the basics of each transaction and how well your marketing department is doing. Daily sales reports provide a comprehensive image of everything that occurs in the office and in the field, allowing you to keep track of performance and client base. Making important financial decisions may be nerve-wracking. The detailed data provided by a DSR aids managers in making challenging decisions.
Data may also be used by salespeople to identify which prospects are worth pursuing and which are a waste of time. Making smart judgments at the correct time is the bane of the management profession.
ConclusionSo reading thus far, you must have understood the benefits and importance of a daily sales report. Automating the generation of a DSR can minimize the effort from the sales personnel and give you the data that is necessary to analyse and make the right decisions. A workforce management tool such as Happisales can help you achieve this. Schedule a demo today and watch how the data in your hands can help you grow your business better!