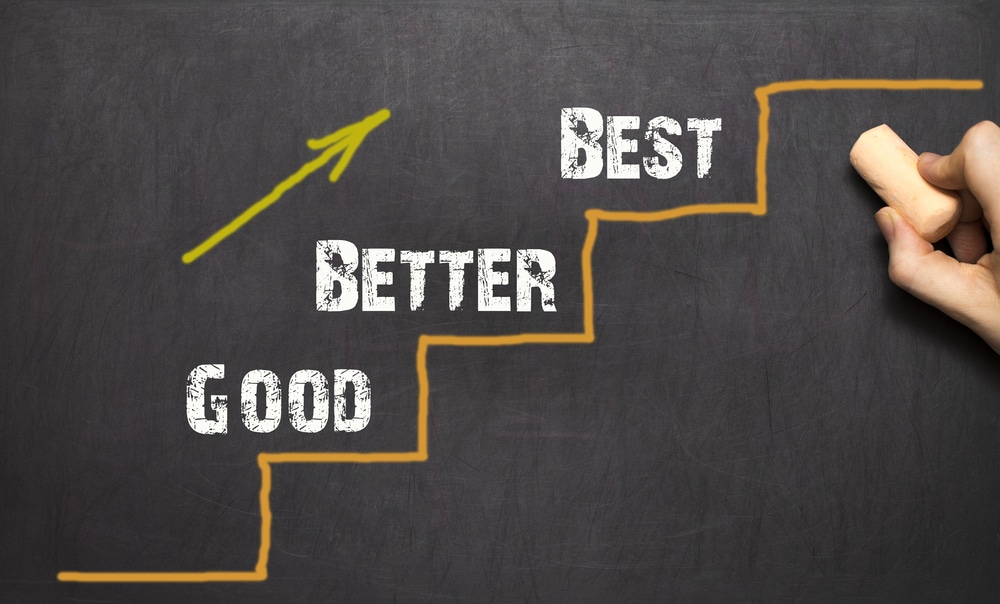 Sales and its importance
In any organization, the sales department is critical to the company's success. The unique and critical duty of sales is to bridge the gap between the demands of potential customers and the products/services offered by the business that can meet those needs. Often, salespeople are working with prospects that have already been warmed up by marketing and advertising efforts, and it is the salesperson's role to complete the deal by providing more information and assisting the consumer in making those decisions.
As we all know, sales are a company's primary source of revenue. Without it, a business will incur a significant loss. It is also critical for the company's survival in the market. Aside from that, sales play an important role in creating loyalty and a positive relationship with consumers and staff.
How has "sales" evolved?
The world has evolved dramatically in the past 2 decades, and so has the working life of a sales professional. Customers have gotten more cautious, and as a result, their purchasing decisions have become more complicated. There is a risk-aversion culture. People want to see a return on investment and confirmation that what you're offering will make a difference to them.
There is also an increase in consensus-based decisions in business today, which means there is no longer a single decision-maker. Almost often, there is a whole boardroom full of individuals who want to weigh in on a purchase choice.
There is no longer even a sales procedure. There is now a purchasing process. Nothing exists in a vacuum. Everything can be investigated, looked up, and compared online. Too many business owners and salespeople fail to see that today's consumer journey to purchase contains many more touch points than in the past. According to studies, buyers will engage with your company 10 times on average for every purchase decision they make.
Where did it all start?
We have to go way back to know the history of sales in current b2c and b2b interactions has changed.
1752 – 1870: Specialised roles
1849 – 1924: Snake oil salesman
1988 – Spin selling goods
2011 – Salesforce
2015 – Automation
Best sales people of all time
Let's quickly read about the greatest sales people of all time and their secrets for success.
1. John H. Patterson
J. H. Patterson devised a complex management system to monitor and educate salespeople. He allocated them an area to cover and gave them texts to memorise. He conducted conferences and thematic sales contests, and he put pressure on salespeople to eliminate competitors in their territories. Patterson aimed to develop a sales management approach that included all areas of selling, from quota and commission rates to motivating discouraged salespeople. The N.C.R. Primer is from the Patterson method. Patterson offered salesmen scripts to memorise in order to guarantee that they explained all of the register's features. This method saw takers in other arenas, for example, canvassers of the American Bible Society!
2. Mary Kay Ash
Mary Kay Ash established herself as one of the most successful women in sales history. Her business had over 800,000 sales agents operating in 37 countries and total yearly sales in excess of $200 million when she died in 2001. Ash worked in sales for 25 years before starting her own firm. Despite being a top earner, she was repeatedly passed up for promotions. She frequently mentored men who were later elevated to senior positions, but her career path remained stagnant. Once she started her own business, it was only moving one way – forward. Several things contributed to Mary Kay's remarkable success. For starters, she taught her salesmen to think of selling as a service. Second, she was a pioneer in rewarding and motivating her sellers.
3. David Ogilvy
David Ogilvy is known as the "Father of Modern Advertising." His style is frequently imitated, but never to the extent that Ogilvy was. He developed his leadership abilities via hard work and unwavering dedication. Time magazine dubbed him "the most sought-after magician in today's advertising world" in 1962. With such a reputation, his advertising counsel is profound and in high demand. Whether it is internet advertising or conventional media, the rules are the same. His advice is applicable to practically every marketing and advertising business, particularly direct selling network marketing and multi-level marketing.
4. Ron Popeil
Popeil's groundbreaking work happened when he got the chance to create a TV ad. His first television product was a hose that could clean, wax, and fertilise the grass. Ronco Spray Gun was the name he gave it. His father subsequently instructed him to commercialise the food slicer he had invented, which was also a huge hit. However, Ronco's Veg-O-Matic was the product that catapulted him to stardom. Popeil took his firm public in 1969, renaming it "Ronco Teleproducts." This gave rise to direct-response TV marketing; in fact, it might be claimed that television shopping channels owe their success to Ron Popeil's willingness to take a risk.
5. Napoleon Barragan
Napoleon Barragan is one of America's most well-known salespeople. He never stopped, he was always improving his communication skills with consumers and attempting to make it easier for them to purchase mattresses, the business he began. Napoleon is now regarded as one of the top 10 most successful salesmen in the world.
6. Jeff Bezos
Amazon has consistently pushed the boundaries of buying convenience. Prior to Amazon's establishment on July 5, 1994, customers had to go to stores to discover and purchase items. Shopping used to be difficult — navigating numerous aisles in pursuit of the desired item, dealing with crying and nagging children, and waiting in long checkout lines. Stores today attempt to reach out to customers everywhere, at any time, and via a variety of channels and devices. One-click ordering, personalised suggestions, package pickup at Amazon hubs and lockers, ordering items with the single push of a button, and in-home delivery are all features that have made shopping easier. Creating a revolution in online sales is what we can learn from Jeff Bezos. 
There are many sales and marketing masters we can take our inspiration from, these are just a few, a lot many still inspire every sales person in this world every single day.
On a different note, if you are looking for a field sales engagement platform to perform sales, order management, collection and service, visit Happisales and find out more from us!