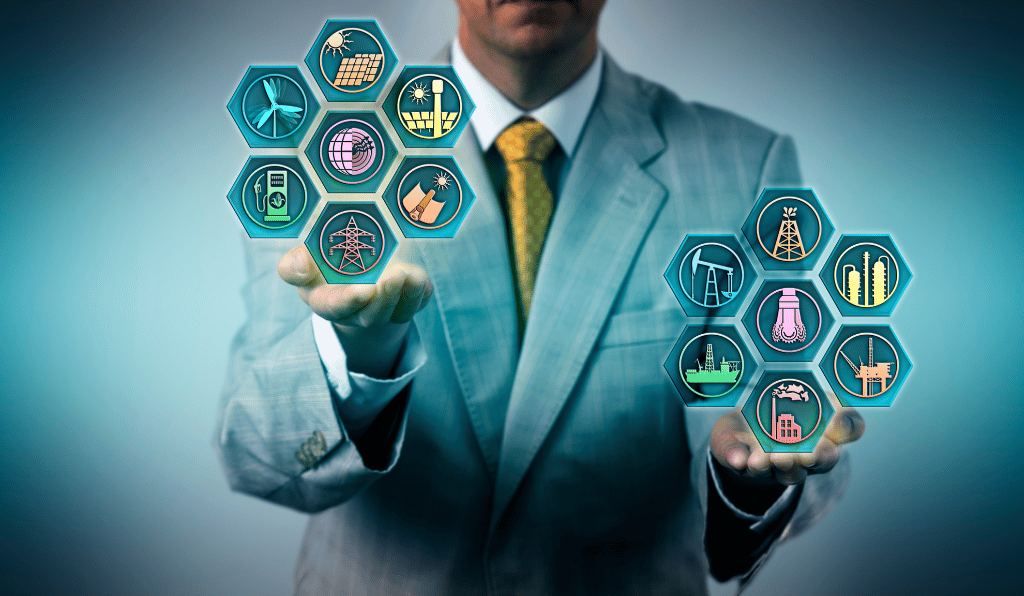 Fast Moving Consumer Goods (FMCG) is one of the faster-growing sectors that contribute to the revenue of any country.  The FMCG market in India is expected to increase at a CAGR of 14.9% to reach US$ 220 billion by 2025, from US$ 110 billion in 2020. The Indian FMCG industry grew by 16% in CY21 a 9- year high, despite nationwide lockdowns, supported by consumption-led growth and value expansion from higher product prices, particularly for staples. (Source: IBEF)
FMCG-based businesses have to deal with a wide array of distributors, retailers, and dealers daily. Performing all the activities manually takes time, effort, and cost.
Obsolete data and lack of coordination between departments are a headache for companies. Tracking sales operations, updating sales data, and improving the overall sales operations are laborious when performed manually. Companies are under pressure to deliver the goods to customers using manual efforts.
Post Covid-19, FMCG-based companies have realized the impact of digital transformation solutions and advanced mobile applications to manage their operations, especially their sales operations.
Of the many solutions, mobile field sales application has gained significant momentum over the past few years and is a potential game changer in field sales and other related operations.
In this post, I have highlighted some of the key benefits of field sales mobile app for FMCG sector. 
#1 – Centralized sales tracking
Obsolete or dispersed data will never allow any company with insights to improve. Having the data of different processes and processing the information can be backbreaking for companies. Lack of accuracy and man-made errors can add more salt to the injury.
Companies are looking for a solution to store and access data from a centralized system, and mobile field service software helps the workforce and top management access real-time data from anywhere and anytime from a centralized repository. 
Implementing field sales apps in FMCG related companies can simplify the data management and accessibility challenges.
#2 – Access to real-time operation data
The manual access to sales data often hampers the production and sales cycle massively. Top management faces the challenge of making quick and smart decisions based on the data. Without real-time data from field sales reps and internal teams, predicting the trend and improving the business is hard.
Empowering the field force with an advanced mobile app will help them to make faster decisions based on real-time data. Field sales app simplifies the process and enables the automatic data collection from field sales operations. The app brings transparency to the entire process and helps the top management to make better decisions based on the accurate real-time data amassed.
#3 – Process data quickly and efficiently
While amassing data is challenging for FMCG companies, processing the data for faster decisions is even more demanding. This is where Cloud computing technology kicks in. Mobile Sales App are powered with Cloud technology to process the data. Updating and retrieving data are simpler with Cloud; you can process the data in no time to make intelligent decisions. 
Another massive benefit of using Cloud in the field sales app is it allows sales reps to up-sell and cross-sell products to customers when needed. Based on the individual customer histories and preferences, sales reps can delight them with personalized offers to customers.
#4 – Digitalize the distribution, retail, and sales operations
Manual coordination of distributors, retailers, and sales is often daunting and requires time and effort. The lack of accurate data makes tracking companies' sales operations even more challenging.
Tracking the complete workflow is simple with the help of the mobile field sales app. The field sales application helps the companies to track retailers and sales operations in real-time and provides accurate data. Empower your workforce with real-time data to collaborate better and render a best-in-class customer experience.
#5 – Increase in business RoI
It doesn't matter what kind of process or technology you adopt, if the initiative is not providing you any revenue, it's of no use. Many companies have realized this. This is the obvious reason why most FMCG-based companies are insisting on digital transformation solutions like file force apps to streamline processes, collaborate better to improve revenue.
Field sales applications have significantly improved the performance of businesses over the years due to its ability to scale and improve operations significantly.
The field force automation market size was $1,196.9 million in 2019, and it is projected to record a CAGR of 20.9% during 2020–2030. The strongest growth drivers for this market include the increasing smartphone and mobile internet penetration, surging focus on leveraging advanced technologies, such as cloud computing, the internet of things (IoT), and artificial intelligence (AI), in field force automation solutions, and soaring requirement for automating repetitive activities. (Source: psmarketresearch)
#6 – Optimized route planning
Route optimization for meeting distributors, retailers, and customers every day is a headache to both managers and sales reps when performed manually. The entire process can go for a toss if the route planning is unsuccessful. Optimizing the route perfectly with automation software is desired to reduce the challenges of meeting the stakeholders.
Field sales software enables sales managers to optimize routes quickly and helps sales reps to meet customers on-time. The managers can also switch routes if they have to alter them based on climate or transportation difficulties.
Wrapping up
Field sales applications are transforming how FMCG companies operate, and smart leaders have already started to implement digital advancements to improve business efficiency.
If you're looking for reliable field sales software for business growth, I recommend you.
With the real-time data acquired, companies have improved their business growth massively. Happisales can be your ideal solution to simplify field sales operations and amplify business growth. The advanced field sales app will help your sales rep to facilitate collaboration and data sharing between departments.
Want to empower your sales team with advanced field sales applications, try happisales now. As the name suggests, the application will delight your sales reps and internal teams dealing with sales data.
Want to explore the features and benefits of happisales?