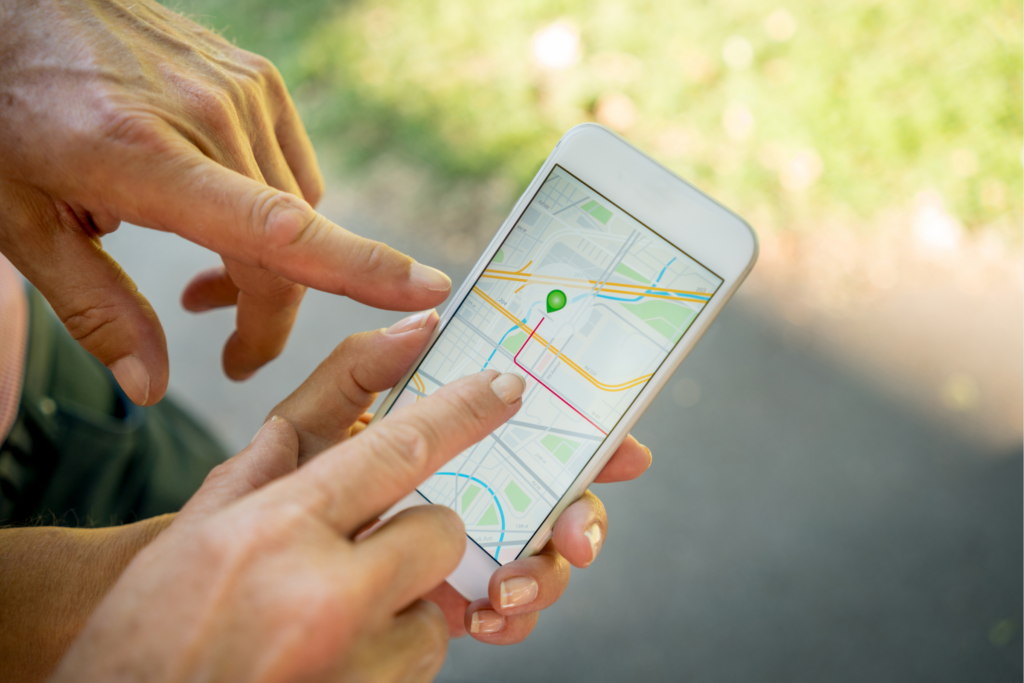 According to some experts, sales success is a mix of expertise, tenacity, and a solid sales conversation starter. And they're right: they are all crucial qualities in a salesperson. However, it ignores what may be the most crucial aspect of sales success—which occurs before a meeting is ever scheduled: your sales territory plan.
A good sales territory plan may boost your team's productivity, improve client coverage, boost overall sales, automate field sales tracking, and cut costs. Unbalanced territory planning and repeated changes in territory division, on the other hand, might harm productivity and client-account manager relationships.
Whether you are getting initiated or upgrading an existing plan, it's critical to focus on your territory management strategy. But before everything, let's know what a sales territory plan means!
What is a Sales Territory?
A sales territory is the area, industry, or type of account assigned by a salesperson or sales team. A sales territory owner is in charge of soliciting new customers and achieving their territory quota.
Your sales efforts can be made or broken by how well you understand, plan, and manage sales territories. Your salespeople require a good grasp of the individual customer segments they're responsible for and the overall structure of your team's territory.
The way you organise, establish, and disperse the territories you work with has a huge impact on your company's sales efficiency and bottom line. A successful sales team can benefit from a robust territory plan and excellent territory management.
Sales teams can work proactively to accomplish their allocated market's demands when they have a properly defined region. A well-thought-out sales territory plan acts as Field Force Help that enables you to:
Guarantee that your sales team concentrates on various aspects that will provide the best return on investment.
Route salespeople to the areas, segments, and verticals that are most appropriate for their experience and background.
To achieve corporate goals, collaborate intelligently across company teams.
Integrate accounts with sales teams that comprehend their particular issues and opportunities to enhance the customer experience.
Create the foundation for long-term customer and market partnerships.
Benefits of Sales Territory Planning:
So, what are the benefits of a strong and tailored sales territory plan? Check out these enormous advantages if you are wondering about the need for a robust sales territory plan:
Strategic targeting of prospects
A more strategic way can be implemented to differentiate the prospects with detailed guidelines like the amount of future scope, sector, company size & the job by using a field assist app is an exciting approach for sales territory planning.
When salespeople are allocated with particular criteria, they can attend every meeting confidently. They can pitch their ideas to someone who can generate sales & revenue.
Improved insights
Using data-driven ideas, you can evaluate high-end execution and identify the strong points and weak links to make an effective verdict about the final design and allocation.
Area management software helps field force managers monitor productivity to conclude the limits of every territory and the effective functioning of salespeople.
Enhanced customer experience
If your salespeople are allocated to accounts that fit their experience, expertise, and location, they will be more positioned to understand customer expectations and offer solutions to satisfy them.
When salespeople have consistent territory, they may form long-term relationships with clients, which leads to increased customer loyalty and customer retention.
Sales Territory Management Best Practices
Successful sales territory management requires proper cadence management, which is the process of prioritising, structuring, timing, and conducting account engagements. Your reps must assess account priority, categorise accounts based on that evaluation, and identify the optimum frequency, pattern, and nature of interactions with contacts.
Many firms also use field service software to gather data without wasting resources on sales territory planning better. It gives sales reps access to information like pipelines, revenue predictions, sales targets, and progress, among other things.
Sales territory management isn't limited to existing customers. It is an important part of the process, but it isn't the only one. Always look for new business in one way or another.
Building a Successful Sales Territory Business Plan:
Businesses can be profitable by continuing to do what they have done in the past and then striving hard to obtain the results they require. Nonetheless, the push for greater performance and the demands of managers and other stakeholders necessitates a more systematic approach to sales territory planning, sales targets, and incentive models.
Here are the finest sales territory strategies to follow to build your sales territory plan.
Target prospects systematically
To build up territories efficiently, sales managers must first grasp their company's environment. A stable market will result in cheaper expenses, higher revenues, and a strong platform for establishing efficient sales territories.
Evaluate the value
After determining a target market, sales leaders must assess the worth of each account. Based on the company's products or services, the measurement could be quantitative or qualitative. By determining the value of each account, you can prioritise your sales area planning accordingly.
Assess the strengths
You must allocate reps with the right talents to develop and maximise each group of accounts after analysing the quality of each sales area. You will strengthen your reps and ensure that the customer receives the best possible service by strategically assigning qualified agents to accounts.
Review the plan
A final diagnosis of costs linked with each territory is the last thing a company needs to accomplish. Consolidate your plan once you've completed your review. You'll be able to create a sales territory strategy that will make your employees happy while also enhancing client growth and earnings if you follow these procedures.Good sales territory design can distinguish between well-organised, cohesive, successful sales activities and wasteful, scattershot waste of resources. The greatest part? Using a field force automation system like Happisales, all of this data can be automatically collated into reports that can be utilised to develop your sales territory strategy, freeing up much time for your sales team to concentrate on building long-lasting connections inside their territories.