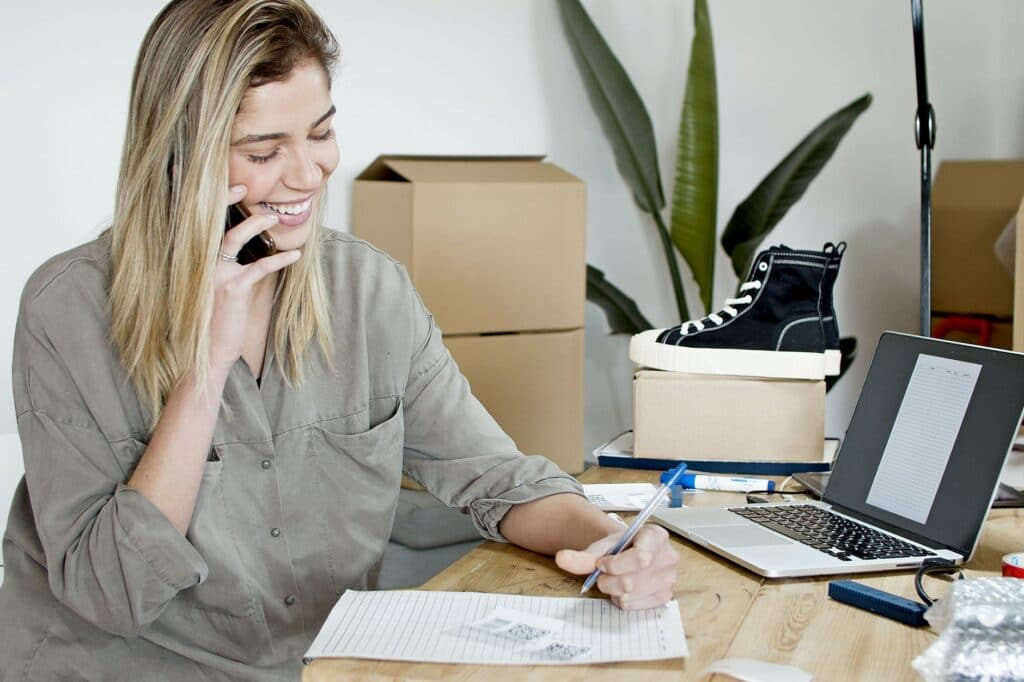 Every product must go through multiple stages and follow a precise process from the manufacturer to the retailer to advance in the market. When the entire production process is finished, the product is transported to consumers via a distributor and retailer network.
The supply chain management stages of final product distribution focus on an advanced distributor order management system. Manufacturing, processing, inventory, warehousing, and freight equipment are all crucial elements in the process.
Be it a wholesaler or retailer, distribution management provides a platform for encouraging and managing your complete inventory and operations across your distributor network. It provides real-time stock and delivery dates. A lack of information management might cause your entire sales pipeline to be delayed.
To comprehend the significance of adopting the best distribution field assist app, we must first understand the major issues that a field force manager encounters when managing sales.
Once you are aware of these challenges, you will understand how to use the management system and will be able to adapt distribution management system software.
The first hurdles are a lack of funding and inadequate technical infrastructure. The majority of distributors are small, unorganized businesses that lack a system.
Then there's the issue of maintaining the data of multi-brand distributors, which is more prone to error owing to inefficient processes.
A lack of appropriate data and information to conduct ethical business is also a barrier.
It is also critical to take a cost-effective approach and eliminate inefficiencies to meet customer demand.
Stockouts or overstocking occur due to a lack of real-time data on orders, inventories, claims, and returns.
Distribution management is an essential aspect of the business cycle for distributors and vendors. It helps your business grow, saving you money and effort. As a result, robust distribution software is essential as a core supply chain and inventory management component. It helps you compete with the rest of the businesses while satisfying your clients.
7 Benefits of Distributor Order Management System:
Optimum utilization of resources
The best thing about a strong distribution management system is that it contributes to optimal resource use. It is an undeniable reality that effective order management, delivery, and returns procedure and a payment collection system backed by a comprehensive reporting feature all play an important role in meeting sales targets and attaining desired growth.
Distributors, for example, can set up automatic ordering with the field force automation solution when a stock level is reached, and manufacturers can deliver new orders promptly because all communication is digital and instantaneous. It eliminates many tedious and time-consuming operations while increasing accuracy.
Quicker stock replenishment
FMCG firms must manage optimal stock levels at various touch-points such as stockists, distributors, retailers, and more. On the other hand, the system provides accurate information on stock, expiry date, batch number, return, and other factors. Significant changes can be obtained far in advance at distributor locations, allowing you to provide replenishment much sooner than previously.
Hassle-free delivery and returns management
The most cautious phase in supply chain management is product delivery. As a result, constant coordination among the sales department, warehouse, distributors, and retailers is unavoidable. A distributor management system is developed to suit these needs and includes advanced capabilities that promote planned delivery and return requests.
Easy management of distributor claims
Businesses must deal with various claims involving claims for defective items, consumer returns, rewards, and more. What if a full distribution management system meets all of these requirements? A company that uses an all-inclusive delivery management solution benefits from simplified claims administration and enhanced partnerships with distributors.
Effective production planning
Your distributor management system software would be combined with your ERP's demand planning module in an ideal world. Following that, your ERP's production planning engine will have comprehensive information about stock levels and pending orders for delivery at your distributor locations. This fully ensures improved production planning and, as a result, less or no waste of your production resources.
Accurate inventory management
Without a suitable system in place, inventory management may be a nuisance irrespective of the size of your firm. On the other hand, modern distributor management systems contain this critical capability as part of the package.
There will be no out-of-stock or access inventory when this technology coupled with a sales force tracker is integrated with your supply chain. Even if your company has a large number of items, distributors, and retailers serving a vast market, the number of errors will be fairly minimal.
Monitoring the remote place scenario
With quickly expanding revenue growth, FMCG companies are knitting their distribution networks all over the place to begin speedier product channelization from production plant to store.
With problems such as huge volume, time management, and the distributor's remote geographical position, it can be tough to obtain clarity on your product flow from all of your distributors. With distributor management system software in place, you may have all of your distributor's data at your disposal, regardless of where they are.
Final Words:
By deploying the best and most powerful Distribution Management System Software, you will be able to enjoy numerous benefits such as maximized resource utilization, accurate order management, accurate inventory management, and many other advantages that will allow you to run your business effectively in a competitive world.
As a result, to run a profitable business, implement and employ the best distributor management system, along with sales tracking software for your organization or company.