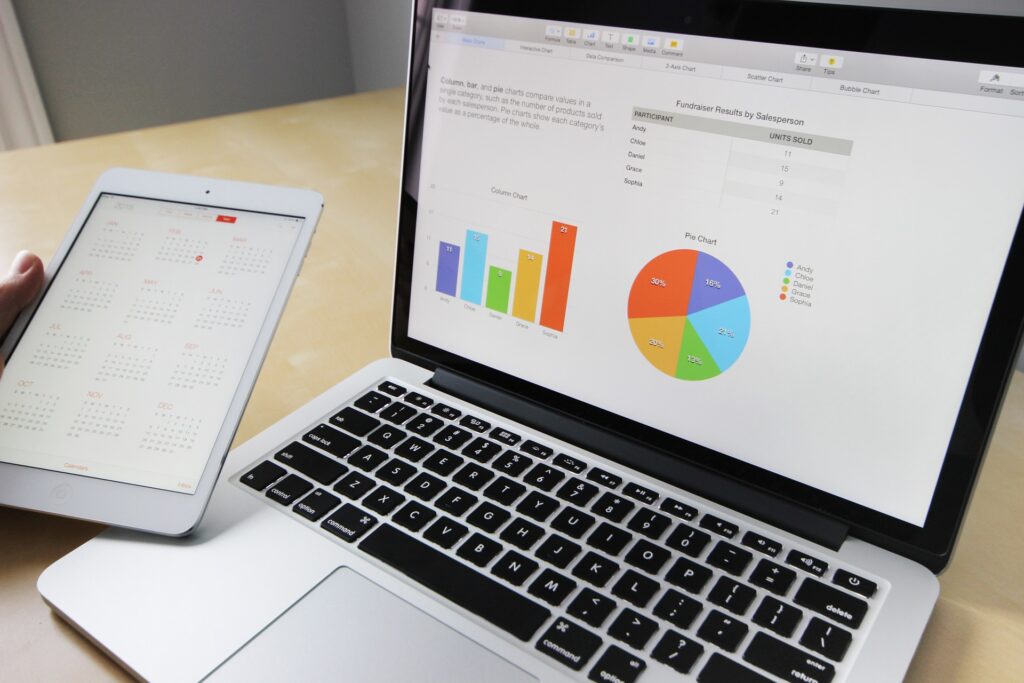 Marketing and sales teams are under much pressure regarding working performance. They must not only generate revenue but also demonstrate it. If you don't have the correct data, you'll have difficulty proving your direct (and indirect) effect on new leads and sales.
Only 23% of marketers are convinced that they are tracking the proper KPIs, indicating that this is a problem that many marketers are dealing with. Everything you do at work has to have a measurable return on investment.
In the sales & marketing arena, this is particularly true. Along with it, field sales tracking tools have evolved. In sales and marketing, creativity is crucial, but you also need methods and statistics to back it up.
Thanks to robust AI-based solutions, we now have more sales data at our fingertips than ever before—but merely having access to sales metrics and analytics isn't enough. Understanding what to assess and how to interpret the data is critical.
What Are Sales Metrics?
A sales metric is a variable that indicates a business or industry. For monitoring performance and examining trends, sales metrics follow the money. In other words, they measure what you are doing well and incorrectly in your sales process. You may successfully measure how well or poorly your firm is doing by developing a good understanding of its sales KPIs and optimizing and improving performance.
On the other hand, sales data analytics examines sales data, metrics, and trends to gain insights that can help enhance sales team performance, efficiency, and profitability, drive more accurate sales projections, and optimize the overall sales process.
Sales analytics helps field force managers enhance performance by showing the strong points and flaws of individual sales reps and the sales team, allowing them to alter behaviors and sales strategy to assure success.
Problems with common ways to measure your marketing and sales performance
Marketing and sales performance management enables businesses to plan marketing efforts strategically, measure their impact, and make more informed sales decisions. They can evaluate data, create forecasts, and optimize marketing efforts and resources by analyzing data and making predictions.
Businesses that employ the field assist app cite advantages such as sales performance alignment with specified targets, budget optimization, increased accountability, and data inclusion.
Unfortunately, many companies struggle with marketing performance management and fail to reap the benefits. They cannot optimize sales efforts since their databases are insufficient and erroneous.
For sales and marketing reps, data is a vital resource. In an increasingly competitive global economy, 64 percent of marketing professionals feel that data-driven marketing is critical to success. But, having too much data, especially from several sources, can be troublesome, and businesses cannot gain valuable insights from multiple data sources.
In marketing and sales performance management, non-automated reporting is also a major issue. It's inconvenient and time-consuming, leaving space for costly errors and data integration issues.
Six sales metrics to measure performance
The key performance indicators you designate as critical to your business model are used to discover the crucial metrics for your organization and your team. Here are 6 of the most critical sales metrics for any revenue team:
Customer Acquisition Cost
Customer Acquisition Cost (CAC) is a system that compares the cost of acquiring a new client to the customer's long-term worth. Startups and organizations use it to determine how much they're spending on customer acquisition through marketing methods.
You gain an average amount from 1 unit, to put it simply. Therefore, the important KPIs of any subscription service company can be the average revenue per user (ARPU) and average revenue per account (ARPA). The formula divides the total revenue earned in a particular time by the average number of customers to that service during that same period.
The churn rate is the number of customers who cancel or do not renew their subscriptions during a given period. Your plan's churn rate is an important metric. It can assist you in determining whether you should cut your rates, improve client satisfaction, change your goals, and more. In addition, it's a popular measure that SaaS companies use to track customer retention.
The net MRR growth rate is a widely used industry indicator for assessing a company's financial health. This marketing metric estimates the percentage increase in your company's monthly recurring income. In addition, you can use this scale for tracking your company's overtime performance.
For an E-commerce business, this is the most important number. The conversion rate is a percentage that indicates how many visitors to your site perform the action you desire. The conversion rate depicts the visitor's percentage who become customers.
CPA stands for Cost Per Action. It indicates the amount of money you spend on a non-customer, such as advertising to generate leads, new users or registrations, or transactions made during a free trial period.
The cost per acquisition (also known as the cost per conversion) is a metric that analyses the total marketing costs incurred due to user action that results in revenue.
Final Words:
Organizations require the correct metrics to assess achievement in the right business sectors, such as the right Field Force Tracking Solution. They also require leadership to recognize which metrics are most important to allocate resources better.
While selecting performance indicators and establishing baseline targets, sales executives must align their teams on a clear set of strategic objectives and measures.
With real-time sales data analytics, best-in-class revenue teams utilize Happisales, a Field service software, to spot risk and act on opportunities. In addition, revenue teams may track sales activity data automatically with Happisales.
Are you interested in understanding how real-time sales analytics from Happisales can help you provide your sales team additional visibility? To chat with one of our revenue experts, request a demo or send us a note.