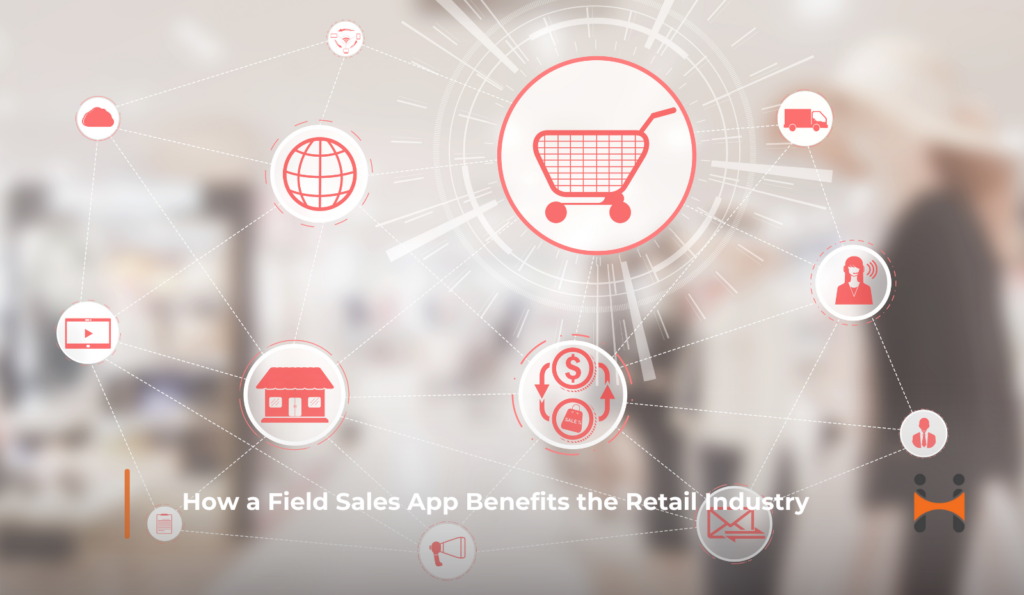 The retail industry has always been a competitive fast-paced environment, with businesses constantly striving to improve sales efficiency and customer satisfaction. One of the most significant advancements in recent years has been the adoption of field sales apps, which have changed the way retail businesses perform their sales operations. In this article, we will explore the numerous benefits that a field sales app offers to the retail industry, including improved sales automation, increased productivity, and enhanced customer relationships.
1. Sales Automation and Digitization
Efficient Management of Daily Tasks
Field sales apps have made it incredibly convenient for businesses and sales teams to execute their sales operations. By automating monotonous tasks, these apps provide better control over ground execution and help streamline the sales process. With a field sales app, sales reps no longer need to rely on physical attendance registers, data entries, or notebooks for record-keeping. Instead, they can go digital and enjoy real-time collaborations between sales reps, retailers, and distributors for more efficient secondary sales execution.
2. Aligned Ground Execution
Strategic Implementation
A key challenge that retail businesses face is ensuring that their field sales teams are executing the company's Go-To-Market (GTM) strategy effectively. With a field sales automation platform, businesses can not only track and monitor the activities of their sales reps but also drive the ground execution of their GTM strategy. This ensures that sales teams work in alignment with the company's overall business goals, increasing the likelihood of success.
Goal-Driven Approach
Field sales app like Happisales offer a goal-driven approach to sales management, allowing businesses to set bite-size targets for their sales teams to achieve. By breaking down larger objectives into smaller, more manageable tasks, field sales apps help sales teams stay focused and motivated, ultimately driving growth and improving overall sales performance.
3. Improved Customer Relationship Management
Personalized Engagement
Today's customers demand personalized experiences and value-adds. With a field sales app, sales teams can access customer data, understand their preferences, and purchase histories, allowing them to tailor their sales approach to each customer's unique needs. This helps enhance the customer experience and ultimately leads to higher sales and improved customer retention.
4. Intelligent Route Planning
Optimized Travel Routes
Sales reps often have to visit multiple locations to carry out their daily tasks. A field sales app with route optimization capabilities helps calculate the most efficient routes for covering outlets in a territory, reducing travel time and increasing face-to-face interaction with customers.
Real-time GPS Tracking
Field sales apps equipped with GPS tracking allow managers to monitor the movements of their sales reps in real time. This helps ensure that reps are following the most efficient routes and adhering to their visit schedules, thereby improving productivity and overall sales performance.
5. Increased Sales Behavior
Gamification and Employee Engagement
New-age mobile field sales apps can help FMCG companies improve sales behaviour through input-based gamification. Sales reps are rewarded points and medals for exercising good sales behaviour, which not only provides insights into employee performance and learning needs but also fosters employee engagement.
Intuitive Alerts and Nudges
Advanced field sales apps use AI-based technology to generate real-time, consumable insights for field managers. These insights inform the company about potential challenges in field execution, such as low revenue from outlets or low visit adherence, and prompt managers to take corrective actions to address these issues and drive sales growth.
6. Order Taking and Maximization
Digitized Order Management
A field sales app simplifies the order-taking process, reducing the time it takes to record orders and enabling sales reps to cross-sell and upsell through various promotional offers. 
Swift Claim and Return Management
Field sales app streamline the claims and returns process, ensuring that customers receive prompt and efficient service. This not only improves customer satisfaction but also helps maintain strong relationships with distributors and retailers.
7. Real-time Rep Tracking and Performance Analysis
Sales Rep Accountability
Field sales apps allow managers to track the performance of their sales reps in real time. This includes monitoring the number of appointments attended, check-in check-out times, distance travelled, and other valuable metrics. By holding sales reps accountable for their performance, these apps help drive productivity and improve overall sales results.
Actionable Insights and Analytics
Field sales apps collect a wealth of data about sales rep performance and customer interactions, enabling businesses to generate personalized reports and gain valuable insights. By analyzing this data, companies can identify areas of weakness in their sales process and implement targeted strategies to boost productivity and revenue.
8. Seamless Integration with Retailers
Direct Communication and Data Exchange
Field sales apps enable FMCG companies to connect directly with retailers, eliminating the need for slow and inefficient communication channels. By exchanging administrative data and sales reports in real time, businesses can stay informed about retail performance and make data-driven decisions to improve sales execution.
Faster, More Accurate Retail Data
By allowing sales reps to store retail data directly in a mobile app, field sales apps ensure that information is accurate and up-to-date. This not only streamlines the sales process but also helps businesses make informed decisions based on real-time retail data.
9. Support for Expansion to New Markets
Scalable Growth
Field sales apps are designed to support the growth and expansion of retail businesses. By providing real-time access to crucial sales data and enabling seamless collaboration between sales teams and management, these apps help businesses scale their operations and enter new markets with confidence.
Improved Sales Execution
By automating key sales processes and providing actionable insights into customer behaviour and market trends, field sales apps empower sales teams to perform at their best. This results in stronger sales execution and increased market share in a competitive retail landscape.
A field sales app is an essential tool for any retail business looking to improve sales efficiency, streamline operations, and enhance customer relationships. By leveraging the power of field sales automation platforms, businesses can stay ahead of the competition and drive sustainable growth in the retail industry.
Take up 14-day free trial of Happisales and find out how our field sales app can improve the visibility and productivity of your field sales team.