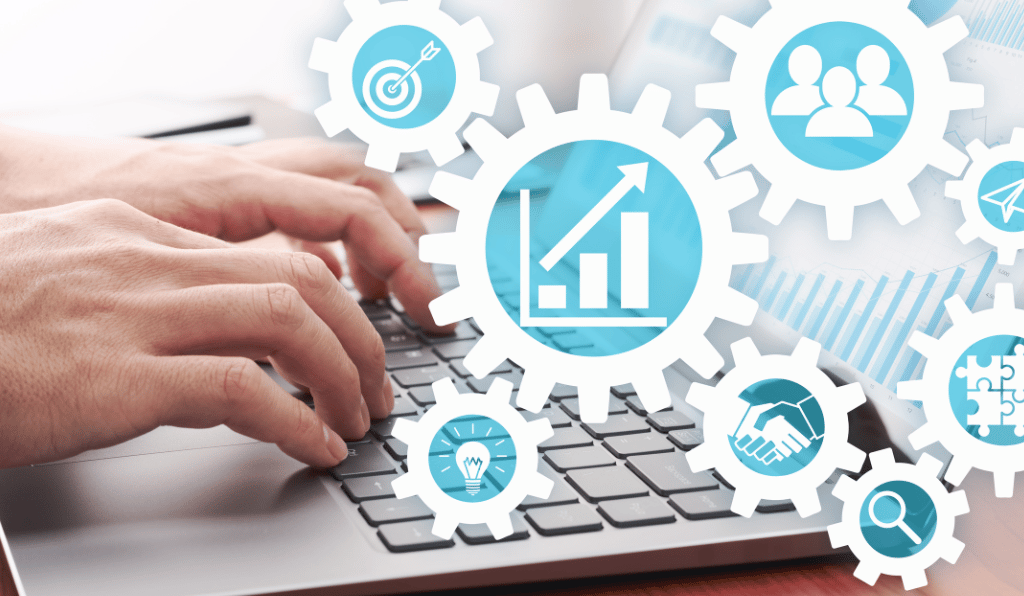 A common challenge that most SMBs face today is the insufficient time leading to declined productivity. Of the many factors that contribute to productivity lapse are manual processes, systems, and tools.
Still, many companies rely on manual processes believing they are cost-effective and easy to use.
But, in practice, they're not. Manual systems and tools often need much money for management and hamper employee productivity.
Just imagine, what if your field service teams have to spend nearly 3 hours every day inputting the field data to the report sheet. With such activity, it makes no sense to blame the employees for the delay in the customer meetings and task completions.
Field service manual operation challenges
Time-consuming and labor-intensive
Inaccurate data
Delayed scheduled appointments
Difficulty in field sales route planning and tracking
Poor data integration to the CRM
Expensive to maintain and manage
Chained to desktops to input data
Production delays
Unhappy customers
Negative RoI
When such things happen in a company, a possible outcome will be below-par customer service and experience. What could this mean to your business? Of course, you'll be losing many customers in a quick interval of time. Remember, when a customer moves to another brand, chances are less that they will revisit your brand.
Business processes and systems in a company should be in a way that they not only help your company deliver unparalleled customer experience. It also present your company with new revenue-boosting opportunities. 
Looking for options to overcome the field service employee shortcomings and productivity hampering?
This post has covered a widely deployed solution to accelerate your productivity and field service operations.
Digital advancements have transformed almost all departments of SMBS, and field sales is no exception.
Of the many solutions, if there is one solution that boosts the field sales operations of many companies today, it is field sales management software. 
Let's discuss how the emerging software helps the field sales team and accelerates their operations.
Simplifies field sales operations with real-time data sharing
Field service employees leave the business premises every day to meet customers. The manual routes and task allocation sometimes hamper productivity.
The challenges are that the routes may not be feasible for transporting due to bad weather and roads. This can delay the customer meetings, leading to frustrated customers.
Also, updating the field service data after customer meetings is daunting as they have to enter every piece of information in the evening. There are two problems: (i) collecting the data from customers without any mistakes and (ii) interpreting the same data without any errors in the CRM.
Both are challenging when performed manually. Think how better it would be if your field service team could update the customer data in real-time from the customer place to CRM without breaking a sweat. This could save much time for your service manager and field sales executive.
Yes, this is possible with the help of field service management app.
Syncs service managers and field service executives using real-time tracking
Another massive challenge that every service manager and field sales executive faces is collaborating and communicating with each other while they are out for customer visits.
The manual processes often hamper the communications between the two, and mostly, phone calls connect them. It is hard for someone traveling to understand and execute the information flawlessly.
Well, what if your field force manager can instantly collaborate and communicate with the team through an application and get instant replies from them. 
This could save much time for both. Using the real-time data sharing feature in the field service management app, accelerating the field service operations won't be backbreaking for businesses.
Helps track field service team out for visits from anywhere, any time
Tracking the field service agents out for customer places is demanding for service managers. Unless the agent updates the details, it is hard for any service manager to track the route and customer meeting details.
The service managers are blindfolded to such details, which impacts overall productivity badly. As they don't know where every field service agent is, they don't have complete control over the entire process. With no data to act upon until the end of the day, they don't have any other option but to wait till they hear from a rep.
But, the complete blinded folded process can be easily improved with the help of field service Software. 
The app-enabled software automates the complete process and brings transparency between the field service and managers.
The managers can monitor and track every movement of the rep, and the latter can update the details to the managers without any difficulty. In this way, both can expedite the process and productivity rate significantly.
Expedites decision-making process with accurate CRM data
Data plays a critical role in the growth of any business. You're gone if you don't have the correct data to analyze and act.
The manual processes and operations often lead to manufactured errors, reflecting on the data part. The false data entered into the CRM can easily delay or divert you from making the right decisions. It will help your business grow faster. 
To avoid this, you need software to help you with 100% accurate data. Field sales mobile app can help you with this. 
The tool captures the accurate data from the field sales team and allows to input the data into the CRM instantly.
The service managers and C-level executives can leverage the data to make faster and better decisions that contribute to the company's growth.
In a nutshell, the automation software will help you save time and the cost of your business while paving the way for new opportunities and revenue streams.
Final thoughts
Automating the process with suitable systems and tools can significantly improve business performance, operations, and growth.
Invest in the right field service management software today to improve yours.