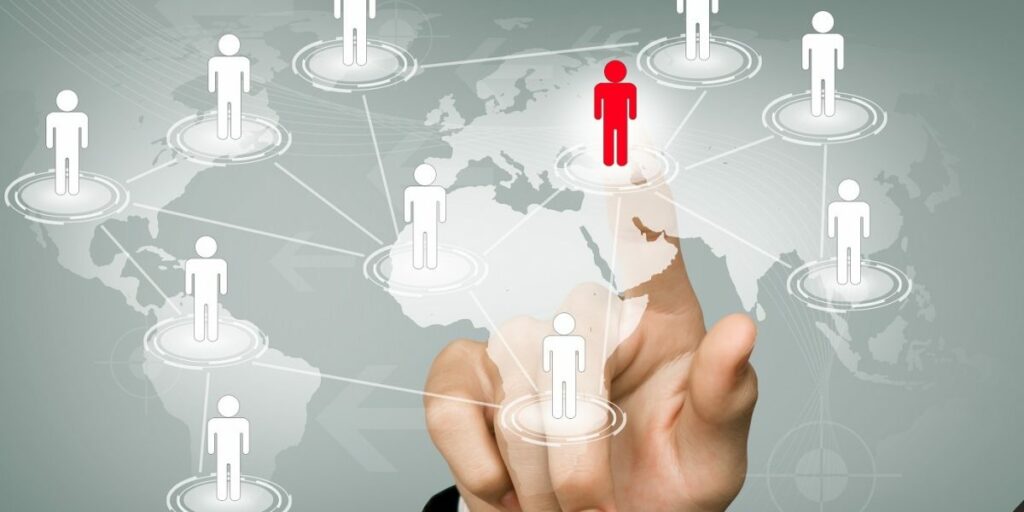 Fast-Moving Consumer Goods or FMCG companies produce relatively low priced items that are manufactured in large quantities. These products make up almost half of all consumer spending but they sell on low-profit margins.
The production and distribution of FMCG goods involve several processes including manufacturing, warehousing, order management, logistics and finance. For the businesses to run methodically and on profitable terms, the above-mentioned processes need to be handled with utmost caution and supervision at every step as even a small error can cost the company in terms of labour, time and money.
Sales force automation is a smart solution that is being adopted by companies – both big and small, to run businesses to their maximum operational efficiency and profitability. Tailoring the automation processes through cutting-edge technologies minimizes the risk of internal inaccuracies while enabling sales employee tracking apps for field executives reduces the time spent by the sales force in non-revenue generating activities.
Here's a detailed account of how sales force automation is turning out to be a game-changer for FMCG companies:
Eliminates manual errors
The Fast-Moving Consumer Goods or FMCG supply chain works with an abundance of labour at every stage of processing. However, with more human intervention comes more errors. When the supply chain resorts to manually handling every process, there is a greater risk of inaccuracies. This can lead to additional hours and effort spent to fix the problem.
For example, lead nurture emails, auto-filling product names and prices, calculating the cost of acquiring new customers, lead prioritization of existing data etc are common to most FMCGs. When the company resorts to manual labour for these tasks, errors like missing data and information, incorrect values and names, inaccurate financials etc are bound to happen.
Field force automation significantly increases the overall efficiency by running the processes nearly error-free. Using the field force automation app is easy as it requires just a few people to handle the process as opposed to a large number of manual involvement, otherwise.
Further, sales and production information are logged in real-time which reduces the last minute monthly check-ins of the goods. This gives the company an added leverage to involve the skilled workforce in more critical processes like development and strategic planning.
Inventory visibility that prevents stock-out situations
Manual inventory tracking may work for small units. But for a fast-paced FMCG unit, this becomes a tedious task owing to the number of steps involved between procuring the raw materials and delivering the finished goods. In addition, businesses that rely on manual processes to manage, track and stock products, are bound to run into stock out or overstock situations, as manually updating data across all the departments, may get affected by human inefficiencies like slow updating, late follow-ups etc.
From the storage location to the transportation and movement of inventory, inventory visibility ensures proper delivery of orders. In addition, being accountable for a product also reduces the risk of lost inventory and incorrect financials.
A Sales force tracker app stores information such as procurement of materials, logistics and tracking of goods across all centres of inventory. This helps the decision-makers to be up-to-date and aware of every inventory including those that are in transit or a warehouse. Further, the quantity of SKUs, their location and details about restocking helps the company avoid order cancellations or increased costs due to expedited shipping.
It is also worth mentioning that inventory visibility comes with the added benefit of tracking specific products/orders from point to point.
Better management of inventory
In-depth knowledge regarding existing inventory helps managers and decision-makers make informed decisions. A thorough understanding of inventory is a systematic approach to sourcing, storing and selling, raw materials and finished goods. However, relying on manual databases and formulas limits inventory management to basic reordering and stock monitoring alone.
An ideal solution to this is upgrading to inventory management apps that are not just restricted to basic accounting but also encompass everything from end-to-end production to lead time and demand forecasting to metrics and accounting.
In addition, automation stores all the information with regards to the customer in one place as opposed to manual entries that may be available in different files. Sales tracking software thus enables a deeper understanding of customer behaviour and interests. The process will also help the management find the best transportation and inventory practices, thus helping to better rotate inventories.
Further, automating the logistics process ensures timely delivery of the finished products at the right time. This helps in the smooth functioning of the FMCG companies and in turn, ensures customer satisfaction as well.
Better after-sales service
A company that has a good after-sales reputation is more likely to retain customer loyalty and also draw in more customers through word of mouth. If prompt customer services are not available 24*7 and if the customer faces a delay in getting his concerns addressed, he might think twice before selecting the brand again.
Attending customer queries and being accessible to the customers, even after product delivery lays the foundation for strong long-term relationships. An excellent example in this context is the automated bots in food delivery services like Swiggy and Zomato. Smaller queries like tracking the order, the precise delivery time, etc are handled by the bot while for advanced complaints, the app lets you connect with an internal sales executive. Sales force automation keeps the queries tabbed in with the customer ID and allows the executive handling the client to access relevant information regarding the customer. This gives them a proper insight into the situation and helps them find a solution more quickly. In addition, automating simple queries helps support teams to attend to high-priority tasks and saves time as well.
Increased savings
Sales force automation comes with the added benefit of increased savings for FMCG companies. Further, tasks that involve several processes are bound for human errors at different stages. Automating simple and repetitive tasks ascertain the quality of output while also giving monetary benefits to the company in the long run.
When it comes to fieldwork, implementing sales employee tracking apps is ideal for optimal resource utilization and profitability as well. For example, when a field sales executive is on his way to meet a particular client, the app also notifies other prospective leads in the locality. This means with proper planning, he can cover a few more clients on the same day. This indirectly leads to proper utilization of resources and saves money that he may have used another day to cover the same region. In addition, features like route optimization in the GPS trackers reduces the travel time for the executive and helps him spend more time on his main job – sales.
Ascertaining this fact, surveys suggest that organizations that make use of sales employee tracking apps have been able to save both time and distance by up to 47%.
As mentioned above, sales force automation comes with numerous benefits for businesses. It not only helps in the meticulous planning of tasks but also provides savings in terms of effort and time. If you run an FMCG business and are looking for ways to efficiently and effectively run the business through automation, try out Happisales! Contact us now to get a customized plan that will be unique to your requirements.