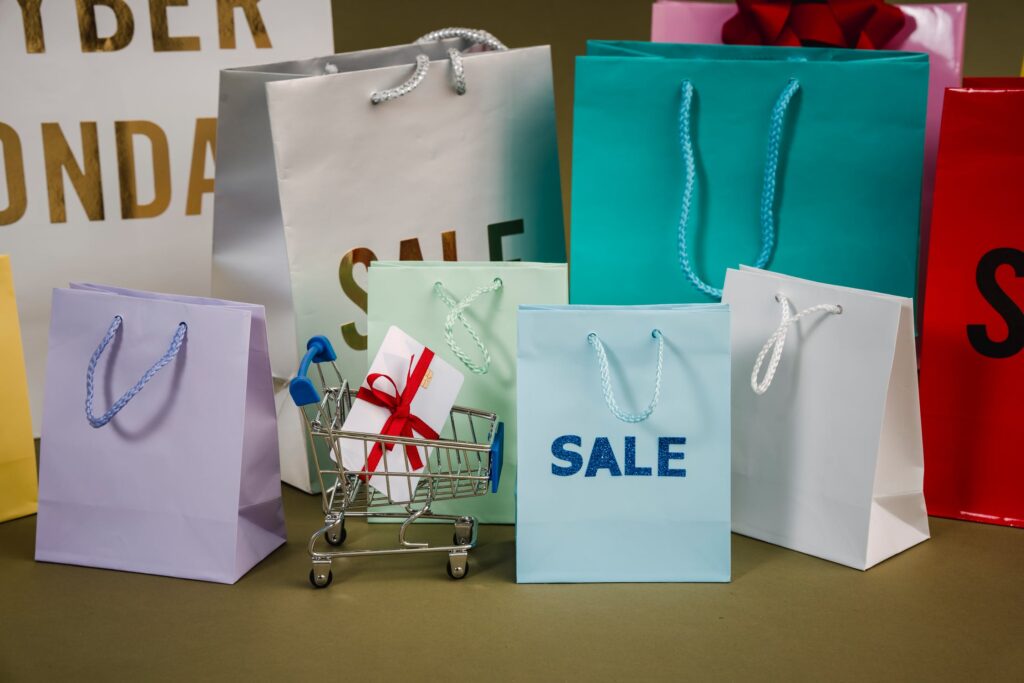 The Holiday Spirit of Christmas and New Year:
The holiday season is highly profitable for multiple businesses worldwide in any year. Christmas and the New Year holidays are the best days for marketers and retailers to maximize sales. Because after all, the festive season is all about shopping and gifting!
According to a report, in 2020 holidays alone, shoppers spent over $750 billion, which is estimated to be even more lucrative this year. However, the success and failure of any business increasing their sales depends solely upon the marketing strategies and promotions they execute.
In most cases, retailers focus only on increasing sales, ignoring their profits. To carry out great promotional activities, they need to make a lot of sacrifices, which are not taken into account by them in the end. As a result, although the sales increase, their profits are hardly any!
As Christmas is coming closer, this is the high time when businesses, especially online sellers, start planning their holiday marketing and promotional strategies to increase their profits. With Field Service Management software, retailers can optimize their workforce further during the peak holiday season to enhance their business performance.
Five Strategies to Implement for Boosting Your Sales:
For using this holiday season to the fullest, here are five pro hacks that online sellers can leverage to boost sales and enjoy the holidays.
Offer Special Discounts and Combo Products
Customer retention is critical to success, particularly in the COVID-19 era. As a result, no matter what products and services you sell, you may always group them during the festivities. You can make amazing prices for many products by combining them into a package.
Consider giving your most loyal customers special offers, incentives, or presents. Making these discounts only available to your most loyal clients shows them how much you value them and motivates them to look through your complete catalogue.
You can also utilize a special price to launch (or reintroduce) a new line of products or services to your clients to move them off your shelves. Another excellent option is to have a large deal on Christmas Eve or New Year's Eve.
Instead of new things, concentrate on items that have been in your store or warehouse for a while. It is a quick and easy technique to boost sales while keeping inventories in check. Remember that, as client acquisition gets more difficult each year, maintaining customers is sometimes more beneficial than exploring new ones.
Consumers are less inclined to spend their hard-earned money on something they do not know during the coronavirus outbreak, so begin with individuals who currently use and adore your brand.
Forecasting Inventory Demand
The main goal is to sell more products during this holiday season. But how would you be sure about exactly how much inventory you need to carry out in your warehouse facility? The quickest solution is inventory management software.
You could wind up with even less inventory if you don't apply the correct forecasting method, leading to delays in the order fulfilment process. On the other hand, you could eventually wind up with too much stock, resulting in many new, unsaleable things in your store or warehouse. Finally, this is a useless action that every retailer should avoid.
As a result, estimating your inventory demand this festive season is critical. Examine your sales statistics from the previous year to determine your customers' purchasing habits. Find out which products were the most desirable and products that were not popular.
With Sales Tracker Apps, you can get the privilege of an advanced forecasting system that helps you ensure to end up with the right amount of inventory. In other words, you can better control the procurement costs furthermore.
Send Personalized E-mails with Christmas and New Year Themes
E-mail marketing remains one of the most effective techniques to spread the word about amazing bargains and promotions to your customers. Sending holiday discounts might help you boost sales and earnings around the holidays.
There are numerous additional strategies to enhance sales using E-mail marketing, especially with mobile commerce on the rise and customers looking for deals over the holidays.
Once a week, send reminders to shoppers who have left their carts to persuade them to finish their purchases.
Present discounts to customers who haven't paid in a set amount of time
Upgrade the email list by proactively sorting the divisions before Christmas and re-engaging your customers by offering them New Year pleasantries.
Offer your regular customers exceptional deals by giving them promo codes for what they want.
Develop an Engaging Social Media Campaign
E-Sellers can benefit greatly from leveraging social media concerning Christmas promotion initiatives. The key is to plan out your social media advertising to get the most bang for your buck.
To accomplish so, start by considering which social media networks bring in the most visits and then tailor your marketing efforts to those channels. Your social strategy for the Christmas season should focus on the festival and its atmosphere of celebrations.
Start your Christmas celebrations by upgrading your social media profiles and cover photographs, posters, and other visual aspects. The fantastic prices, discounts, and incentives your fans may expect should be highlighted in your social media graphics.
Optimize Website Content
It is extremely noteworthy for all who sell things on the internet. Begin by changing your website's theme. Consider including banners with Christmas and New Year's themes on your e-commerce site. It is a sensible method to give your brand a festive feel throughout the holidays.
Using a timer can persuade folks to buy your stuff right away.
Showcase holiday-themed products and make it simple for visitors to find them on your website.
Allow space for content related to fun activities, such as Christmas present suggestions.
Your site's content should indeed be SEO friendly so that visitors may find it more easily when they use search engines to look for specific products.
Make use of past holiday consumer testimonials, if possible.
Wish you all a Merry Christmas in advance! Happy selling!