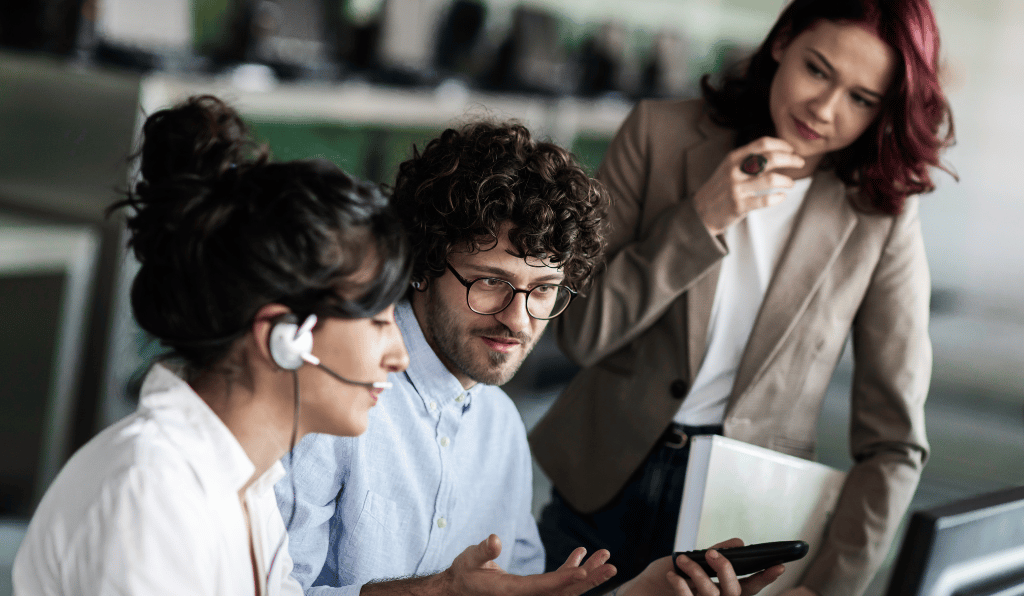 When it comes to the success of any organization, two factors top the list: (i) customer retention and (ii) acquiring new customers.
And the prior relies heavily on customer satisfaction and support. To achieve that, organizations have to try out innovative measures.
As the sales team is one of the teams that interact closely with the customers, next only to the customer support/service team, they need the right set of tools and technical assistance to negotiate the customers' support and service-related challenges.
Only offering consistent support and service operations can satisfy and engage customers. With such an approach achieving 100% customer retention won't be a painful process.
But, the real problem for most companies today is that they don't have the proper mechanism to manage sales, field sales, and support activities. This impacts customer satisfaction, leading to an increase in customer attrition rate.
To avoid that, the sales team must be powered with cutting-edge tools to improve customer satisfaction and support.
Field sales application is one exciting tool that can take your customer service and support operations to the next level.
Want to know how the field sales app can help?
According to the latest report from Marketwatch.com, the Field Force Automation market revenue was $Million USD in 2016, grew to $Million USD in 2020, and will reach $Million USD in 2026, with a CAGR of $during 2020-2026." (Sic)
Field force applications have started to impact the sales operations for many companies, and this trend is set to continue over the next 4-5 years at least.
This post will walk you through how field force automation solution transform customer service and support.
Negotiating real-time data lack
The most common reason for client disengagement is delayed service or late responses to queries. As most field sales and sales team professionals don't have the correct data at the right time to deal with customer feedback or questions instantly, they face the ire of customers directly.
Negotiating this challenge of data lack is critical for improving the business and customer retention.
A field sales app is a potential option to negotiate this challenge. The app provides professionals with real-time customer data and enables them to take immediate action. The entire process becomes transparent; customers and sales professionals can track the responses quickly and efficiently in real time. This saves time for both and helps improve the satisfaction rate.
Improving customer retention won't be an uphill task for many with this approach.
Collecting customer data accurately for marketing
Accurate data is critical for marketing efforts. It is the data collected by sales team that marketers mostly use to improve optimizations. If the information provided is inaccurate and has manufactured errors, then targeting the customers with innovative and personalized campaigns won't be fruitful for companies.
With a field sales tracking app in the process, the field sales team can deliver goods/render service to customers and collect data accurately, as the entire process is automated, to share with marketers. This saves much time for both. Marketers, on the other hand, can use the correct data to create campaigns that win customers' trust.
Updating accurate information in the CRM
Data plays a critical role in any organization's improvement, which is why most call data king of organization. Without a proper system to collect customer data, field sales executives collect data from customers manually and update the same in the CRM the same evening or the next day. The process takes a long and impacts the sales cycle.
If the data entered is incorrect, the chances of serving the customers with the proper techniques may fail significantly.
A reliable field service software makes interacting with customers and collecting accurate data a breeze. As the field sales team is powered by a mobile-friendly tool in the form of a field sales app, they don't have to wait for the complete day; rather can update the customer data instantly in the CRM without hassle. Other departments can use the data to serve the customers better.
Assessing customer queries/feedback instantly
The best way to satisfy a customer is when they need the business' support, especially in situations when they run into a roadblock. Most manual systems won't have any provision to address such scenarios.
Assessing customer feedback for product delivery or resolving tickets can be grueling if the field sales team doesn't have any data instantly. Manual data collection and analysis takes time and delays customer support operations, leading to customer fury.
Implementing a field assist app for the sales team will simplify the process significantly. A mobile application during travel and delivery to customers will help them discover queries or feedback instantly and pass it on to the relevant teams immediately to take necessary actions.
The entire process of responding to customer queries is expedited, leading to quick solutions for customers and improving their trust in the business.
Other benefits of having a field sales application
Below are some benefits for organizations using field sales applications to boost their sales operations.
Unparalleled sales operations and customer experience
Advanced Customer Relationship Management
Improved field sales performance and efficiency tracking
Route optimization and on-time delivery
Optimized sales strategy for rapid business growth
Room for marketers to cross-sell and up-sell
Faster decision making
Faster customer service
Improved customer satisfaction
So, by all means, a sales tracking software can transform the entire sales process to improve customer service and support operations. On the other hand, the app also simplifies the field sales activities and the sales manager's day-to-day chores.
Above all, it provides the entire team with accurate real-time data to expedite customer service operations and contribute to improved customer satisfaction and retention.
Wrapping up
Field sales apps do come up with a plethora of benefits for organizations. Nevertheless, many companies still haven't leveraged the tool's potential as they fear implementation challenges.
Partnering with the right vendor matters to enjoy the complete benefits of the tool.
Companies must do the proper groundwork before finalizing field sales app implementation partner as the idea can rock or ruin the business depending on the vendor selection.
Looking for a reliable field sales app solution partner? Get free consultation now.
Want to explore the features of the app?