Field Force Engagement Platform to perform Sales, Collection, Order Management, and Service.
Get 14 days free trial. No Credit Card Required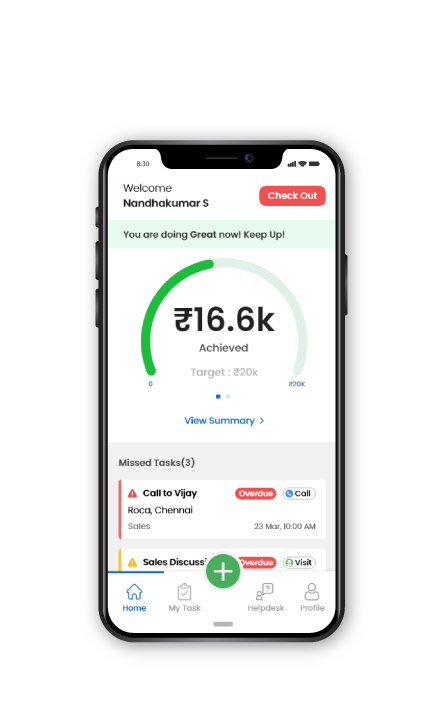 Discover what makes us different.
Happisales is a fully packed field tracking app for sales team!
Increase Sales Productivity

Help your sales team to focus on selling to the right customers by eliminating/ automating administrative works. Equip them with product knowledge to sell better.

Conquer Sales Challenges

Set clear targets, measure their progress, coach & equip them with knowledge, appreciate them to make them feel part of the team.

Identify missing customers

With detailed customer analytics, benchmark your top customers, identify customer purchase patterns and missing customers proactively to intervene at the right time to sell more.
Learn more about Happisales's unique features.
Happisales is a fully packed field sales tool!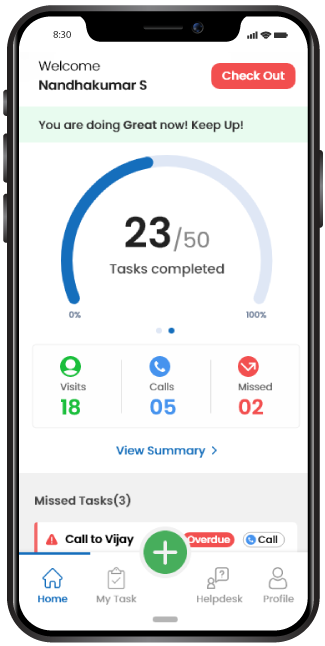 Spend more time on selling
One click attendance, status reports submission helps to spend more time on selling
Improve productivity 

Never Miss a Sales Activity  

Always know where you are 

Focus on right customers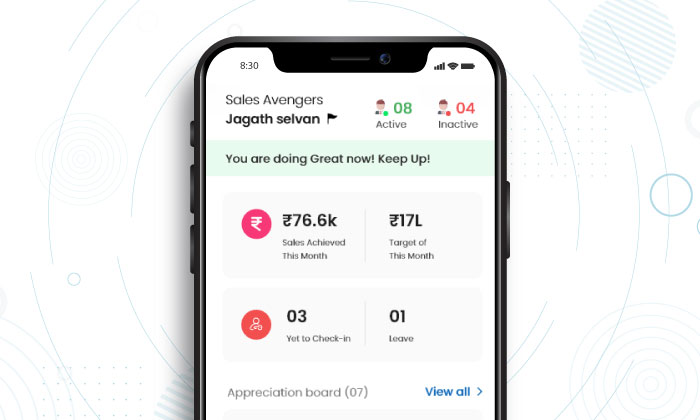 Develop a
winning culture
Set clear targets, monitor their sales activities & celebrating sales wins
Manage your team  

Monitor your team's activities

Manage your customers

Coach your sales team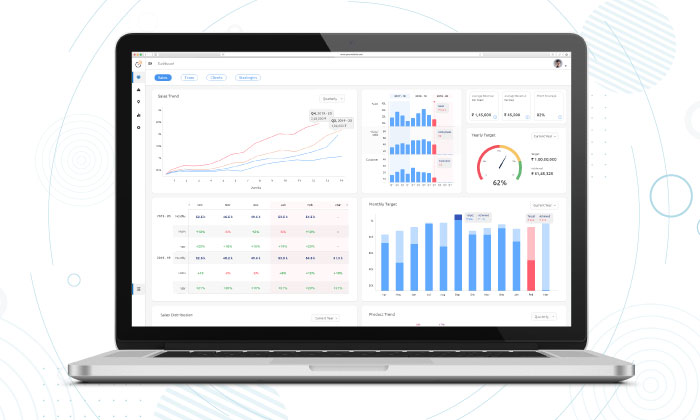 Know your
competition
Sales persons are your biggest asset - track your competitors moves
Identify missing opportunities

Analyze your sales progress 

Celebrate the champions 

Listen to Customer voice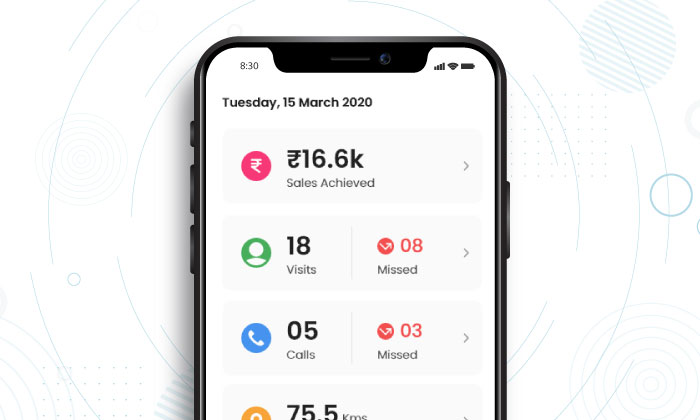 Want to know more about Happisales?
Get a free trial for 14 days
Frequently asked questions
We now have an FAQ list that we hope will help you answer some of the more common ones.
1. Can I customise happisales
Happisales is standard cloud based sales force tracker for all users. However, organizations can customize by designing dynamic forms to meet their requirements.
2. How can I access happisales?
Our mobile sales app is available on web for sales managers, heads & admin and is available on mobile for sales managers & persons.
3. Do you provide a free trial?
Yes, we provide a 1 month free trial for every new organization and every new user in the organization. 
4. Can others see my company data?
We understand the importance of data security & privacy. And no other organization would be able to view other's data. Even we would not be able to view the data. 
5. How soon can I start using Happisales?
Once you sign up for free trial, you can start using our field force automation tool in matter of few hours for organization setup.
6. Do you provide training to my sales & IT team?
Yes, we provide "How to Use" training to your sales & IT team.
7. In case of any issues, whom should I reach out to?
We have dedicated support team, on sign up we provide you contact information of support manager to guide you in case of any issues.
8. What industries does happisales support?
Our field staff tracking app is end to end field sales software which would support the field sales team of any industry. However, it works best with Manufacturing, Retail & Finance industries.
Hear from our customers
We are very proud of the service we provide and stand by every product we carry. Read our testimonials from our happy customers.
Improve your field sales today.
Find out how happisales can help you to win more business by aligning Sales reps, Sales Managers & Business Heads.