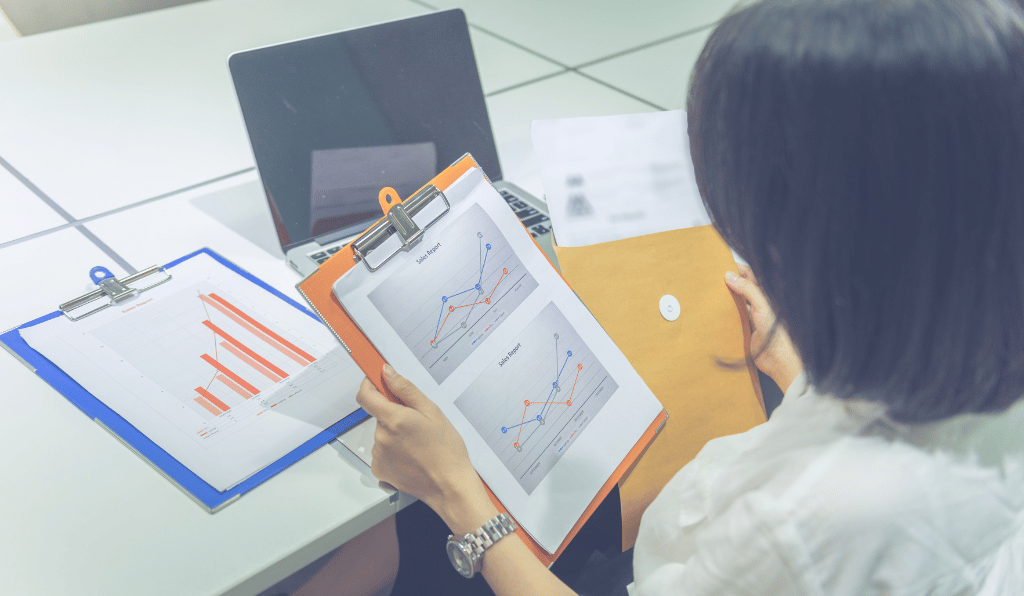 Every business must strive hard to engage and retain its customers. Offering a fantastic experience is quintessential for companies planning to engage customers better. To achieve that, every employee of the company should be proactive.
Of the different departments that deliver customer experience, the role played by internal and external sales (field sales executives) is vital.
Many companies today face the massive challenge of engaging their field force and internal sales team as they lack defined strategy, tools, technology, and vision.
The year 2023 is critical for customer-driven organizations. In 2022 many companies face challenges due to the COVID impact, and 2023 could be a game changer and have to change gears to accelerate productivity, improve employee engagement and deliver a fantastic customer experience. If the organizations didn't realize the challenges yet, they might be in no man's land in the upcoming years.
If you're looking to plan your 2023 field force engagement and improvement, this post will help you with some 7 practical insights.
Communicate company's vision to key stakeholders
Before sharing your vision with your stakeholders, it is crucial to have one for the next 5 years. Planning for at least 5 years is important to take your business to the next level. Many companies overlook this part and struggle in the long run.
So, develop a vision and communicate the same with the key stakeholders. Especially, the field force, marketing and internal sales team should have thorough understanding of the goals to align with them.
Having the marketing, field, and internal sales team on the same page will ensure business success in the long run. Discuss the technology updates, modernizing operations, systems, etc., with them to improve production.
Sit down and talk with your field force team
Problem with many companies is that they don't spend enough time with the field force and internal sales team. As they hear from no one, the field force teams carry on with their routine and don't share a lot about the challenges and customer feedback with the top management.
Sitting and talking to them will help them understand the problems and challenges they face while meeting customers. This could help you with some data to improve their operations and morale.
Modernize sales operations
If you want to transform your customer experience in the years to come, you have to start internally. The transformation should start within your company. Modernize the sales operations and persuade the internal and sales reps by detailing the benefits of transforming the operations with advanced applications, technologies, and system. If there are no takers, then there is no point in making one. Cultural change needs to be addressed as it is the sales team who will meet customers on a daily basis.
Empower field sales with technology
2023 will be a tech era, and only companies that feed on the technology will survive. Plan for updating your legacy systems with advanced field service management software to improve the operations. 
Without such a system in place, it is hard for your field sales team to step up their productivity and meet customers on time. Technology advancements like mobile applications, AI, and Cloud are transforming many companies' field sales operations. Be there before your competitor does.
Ensure training and trial runs
No one would love to take up a new initiative as they have to step out of their comfort zone. You have to convince your sales team to drive training programs to improve their morale and confidence. If they realize the technology upgrade is for performing better, chances are there that they will deliver to their fullest potential.
Simplify field sales operations
If you have interacted with a field sales executive, oftentimes you could hear that they have an intelligent system that will simplify their day-to-day activities. Performing every task manually takes a lot of effort and time, and many sales executives don't prefer that. With advanced software powered by modern technologies can simplify their operations to a great extent. 
Engage employees using field sales software
Go for field force automation Solution to improve the back-and-forth communication between you, internal and external sales teams. Field force applications are highly useful for every stakeholder involved in the sales process as they make the entire process transparent and help share sales data instantly from anywhere. 
Marking attendance, meeting customers, sharing feedback, and requesting leaves or permissions is simple for field sales personnel as they don't have to do everything manually. This saves a lot of time and fuel cost. The field sales software steadily accelerates the sales cycles and helps you make the faster and better decision quickly and effectively.
Well, how to find the best software as there is a wide array of field sales software available in the market?
Implementing reliable and futuristic field sales applications is critical for engaging your field sales and improving customer experience. Check the implementation partner's experience, portfolio, customer testimonials, app development expertise, post-implementation support, online presence, communication channels, training offers, etc. It is not hard as you think—all you need to do is spend time on the internet.
Top companies will help you and your sales team with the correct details and can even offer training programs about the software. Some companies offer free trials for the customers for a quarter or 30-days to use their software. You can try such products and use them for some time before finalizing your Field Sales Mobile App implementation partner. 
Conclusion
It doesn't matter if you have not taken any technology initiatives, but it is a must for you to reconsider your strategy in 2023. The next few years will see a massive spike in technology investments and implementations, and only tech-enabled companies will earn customers' trust.
So, start practicing the above strategies in the coming years, beat the competition, and improve customers' experience.
Need more details on field sales software and its benefits? Try our field sales product now. We bet you'd love it.